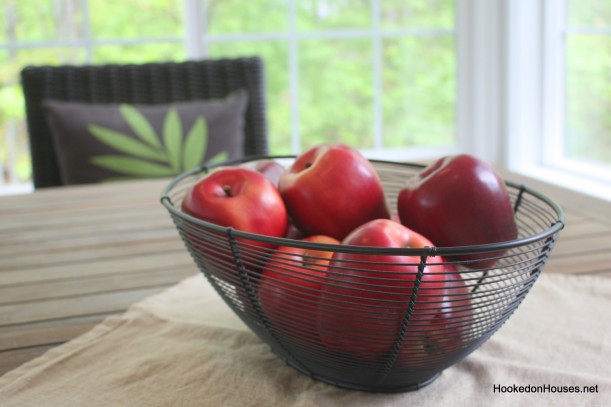 The last time I showed you my sunroom, it was early January and there was a foot of snow on the ground. It had just been finished in time for Christmas, and we had dragged out every sorry piece of furniture we had in storage so our guests would have someplace to sit when they were here over the holidays.
I showed it to you anyway, folding chairs, mismatched cushions and all. As a reminder, here's how it looked back then, when all I had was an old resin deck table for us to eat on: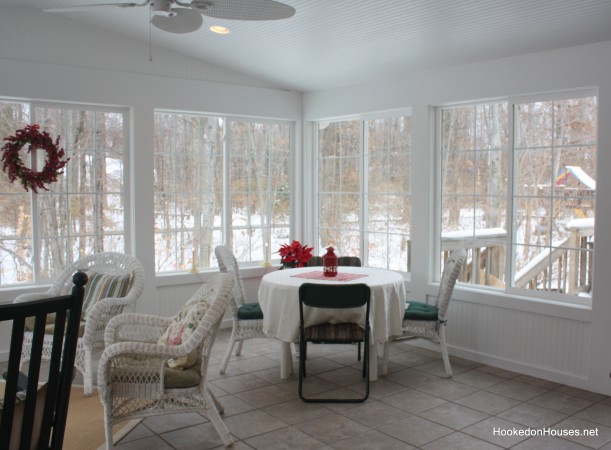 I had been looking at several tables I liked that were $1,000 or more when I came across this set in Meijer, of all places, on clearance and marked down to only $188. Sold!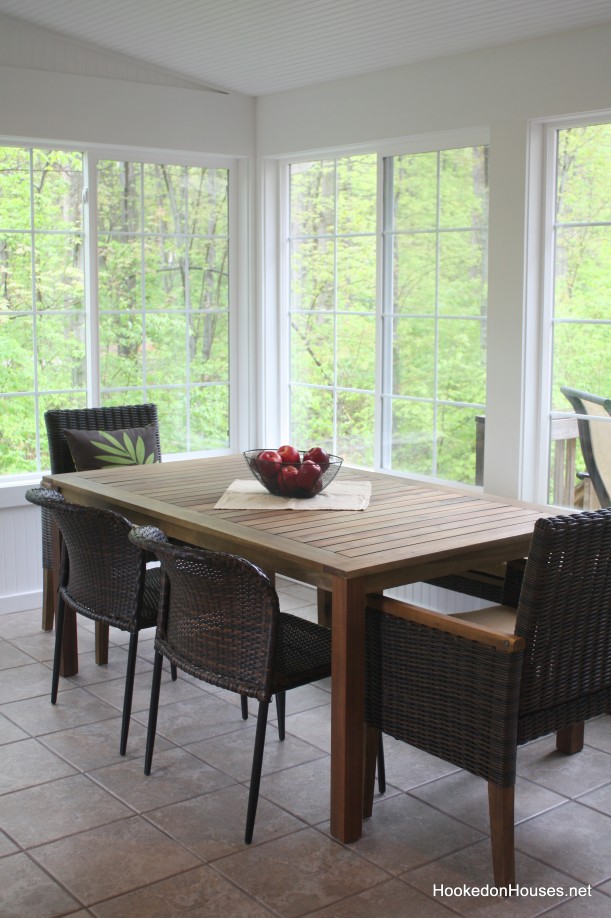 I love it. It's from the Katie Brown Orchard Dining Collection and cost a fraction of what I was expecting to pay for a dining table and chairs in my sunroom.
The armchairs were $100 each (they came with the seat cushions but I bought the leaf pillows with outdoor fabric separately, here). The smaller chairs were $40 each. And the bench was $99.
I have never been crazy about benches at dining tables and was really against going this route at first. But we don't have a lot of space in the room, and putting armchairs on both sides would have crowded the seating area next to the table. The bench saved us about two feet, easy.
For the other side of the table, I chose lighter, smaller scale chairs that don't take up much space behind them, either. And I like that there aren't big chairs on either side blocking the view through the windows.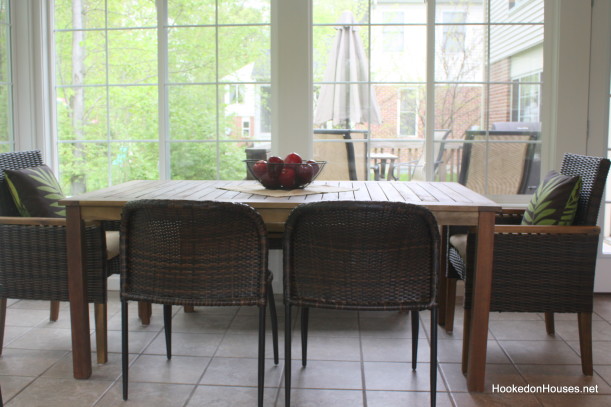 Now I just need to find a rug to go under it…and, oh, yeah, a sofa and chairs for the other side of the room. But I'll get to that eventually! Here's how my old wicker and the assortment of other old furniture looks in the room now: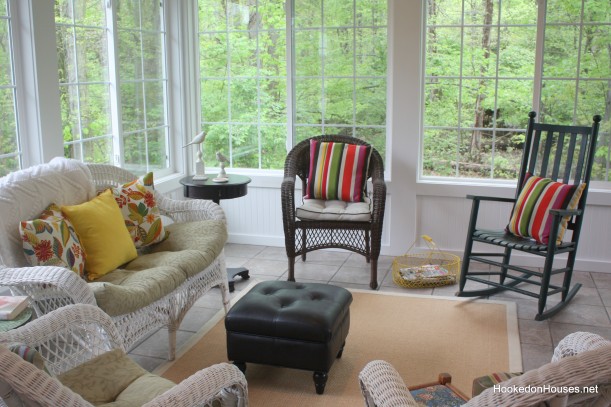 Not great, but good enough until I can afford to replace it. I want some comfy, upholstered furniture we can really sink into.
You wouldn't believe how much time we spend out here now. Even Maizie loves it. During the day you'll find her out here, taking naps in the sun. (See how I worked a photo of my dog into this post? I'm shameless!)
You can read more about how we built our sunroom in this post, and the story of how Maizie came to live with us in this post.
House Beautiful ran an article called "10 Decorating Secrets Revealed," and Secret #5 was "Don't divide a small space." This is the photo they used…
It's often said that good genes can only take you so far in the beauty department. The rest is an effect created by good grooming.…