Jennifer Aniston selling huge house in Cali; buys 1-BR penthouse in NYC: E!
Huffington Post says Jen actually bought two: Deets.

Celeb Chef Curtis Stone buys house in LA: Real Estalker.
Reality-TV houses–Where are they now? CNBC.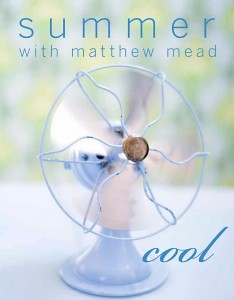 Love this cover. Have you ordered your copy? Summer with Matthew Mead.
Are men less handy than they were 40 years ago? DIY Life.
This is a first–a "Zombie-Proof" house: All That Is Interesting.
A mention on AOL made this Celeb's Kitchen the most popular post of the week.

Thought the "Doll Houses" I showed you were bad? Check this one out: Curbed.
The "Home Alone" house is for sale for $2.4 million.

Our hearts are with our friends in the South after tornadoes damaged and destroyed over 13,000 houses there. Learn more about the devastation and how you can help on the Red Cross website.

(Visited 3 times, 1 visits today)