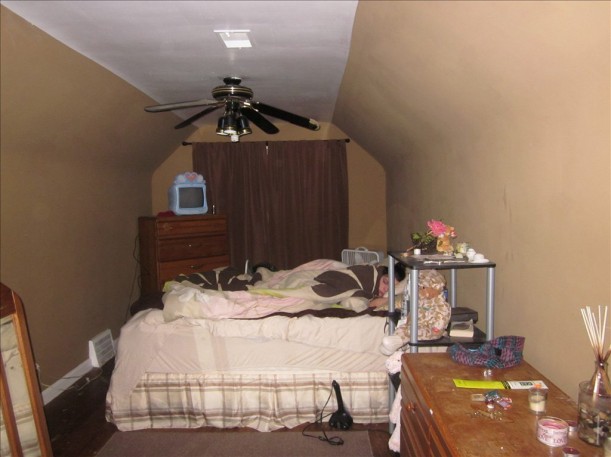 When I saw this photo in the real estate listings, it reminded me of the time when we were house hunting and walked into a bedroom and discovered a couple of people sleeping in the bed. In the middle of the afternoon. They didn't seem to care we were there–they just pulled the covers over their heads.
Our agent didn't know the homeowners were in there–it was as big a shock to her as it was to us–but I imagine the one who took this photo did see the woman in this bed. And apparently didn't think twice about adding her to the listing. (This is yet another example of a Good Reason to Fire Your Real Estate Agent.)
Have you ever stumbled across something–or someone–unexpected when you were house hunting?
Check out my Bad MLS Photos to see more!

(Visited 2 times, 1 visits today)