When I saw this photo in the real estate listings, I immediately thought of Stepford, Connecticut's creepy robotic housewives. Remember those long, old-fashioned dresses they wore? Here's one of them from the original Stepford Wives movie (played by Paula Prentiss):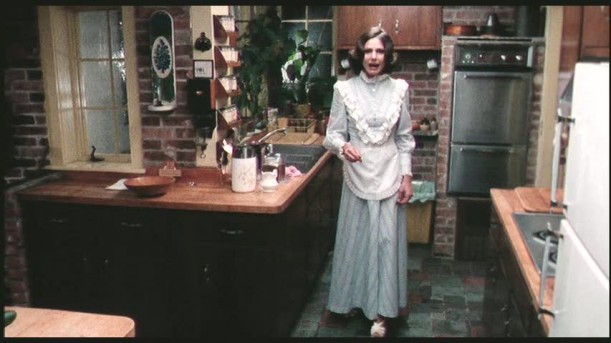 How would you caption this real estate photo? (Thanks to Holly for finding it!)
P.S. You can see the houses from both of The Stepford Wives movies here.
Go to Bad MLS Photos to See Rooms Full of Dolls,a Life-Size Sleeping Grandpa, and an Even Creepier Mannequin Than This One!
(Visited 3 times, 1 visits today)