These were the 10 Most Popular Celebrity Houses on my blog in 2010. Click the links to see any you missed. Did your favorite make the list?
#10. Gwyneth Paltrow's Tribeca Penthouse:

#9. Alan Jackson's "Sweetbriar:"

#8. Nick Lachey & Jessica Simpson's "Newlyweds" Love Nest:

#7. Sheryl Crow's Cross Creek Farm in Tennessee:

#6. Marilyn Monroe's Brentwood House: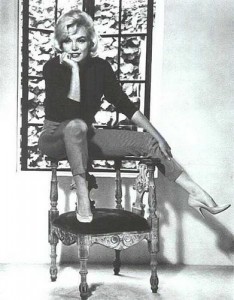 #5. Elizabeth Edwards' Home in Chapel Hill:

#3. Meg Ryan's Spanish-Style Home in Bel Air:

#2. Halle Berry's Beverly Hills Hideaway:

#1. Sandra Bullock's New Orleans Victorian:
You can see all of the Celebrity Houses HERE. Do you have a favorite? I loved this celeb's vacation cottage, even though it didn't make the list!
P.S. Check out the Top 10 Celebrity Houses of 2009!
(Visited 17 times, 1 visits today)