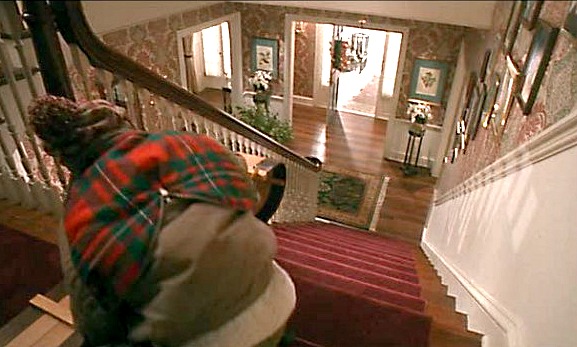 Remember that classic scene from the movie Home Alone when Kevin sleds down the staircase and out the front door, into the snow? Have you ever thought, "Boy, I'd love to try that myself"?
Well, Carla and Alex, the couple behind the blog Hammers and High Heels, did. Not only did they think it, but they decided to do it.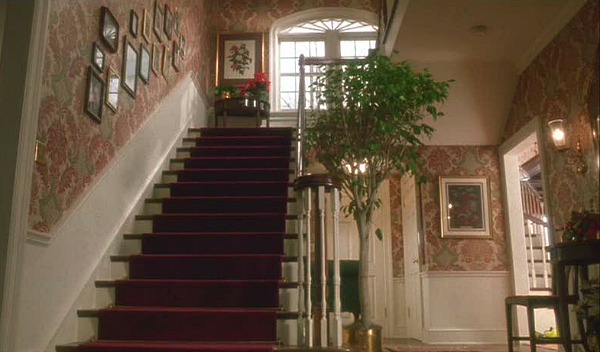 In case you haven't seen the movie for a while, here's a clip from the movie of Kevin flying down the stairs on his sled:
Carla and Alex realized that it wouldn't work on the hardwood at the end of the steps in real life, though, which would slow the sled down (and not be too kind on the floor itself, either), so they brought some snow in and rigged up a kind of sled track leading out the front door.
Then they gave it a try–and it worked!
I grabbed a couple shots from their videos of them sledding:
How funny is that? I got such a kick out of the videos of them flying out the front door. Visit their blog Hammers and High Heels and see them for yourself. Love it!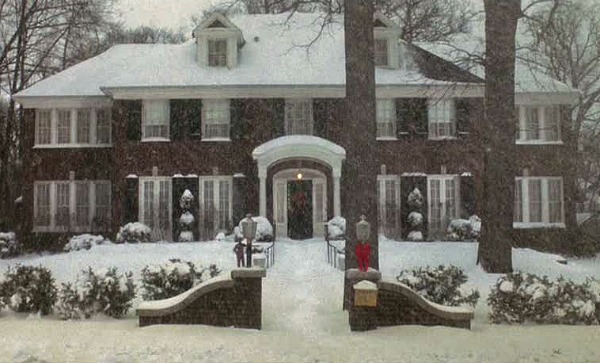 P.S. Wanna See What It Looks Like Inside the Real "Home Alone" House?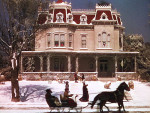 Which Christmas-Movie House do you wish you could spend the holidays in? Vote for your favorite below! (Click the pics to see interiors.) #1: Meet…
This has to be one of my all-time favorite Christmas photos. My son was in preschool at the time and not at all sure about…