Welcome to the third and final Hooked on Holiday House Tours party of the year! Last week I showed you the white Christmas tree in my dining room. Today I'm inviting you into the family room where we spend the most time as a family.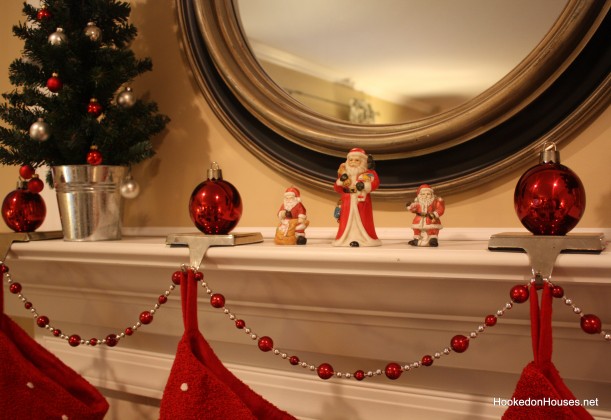 As much as I enjoy trying new colors here and there, I always need some good old fashioned Christmas red in the house this time of year. Can you see the snow falling outside the windows?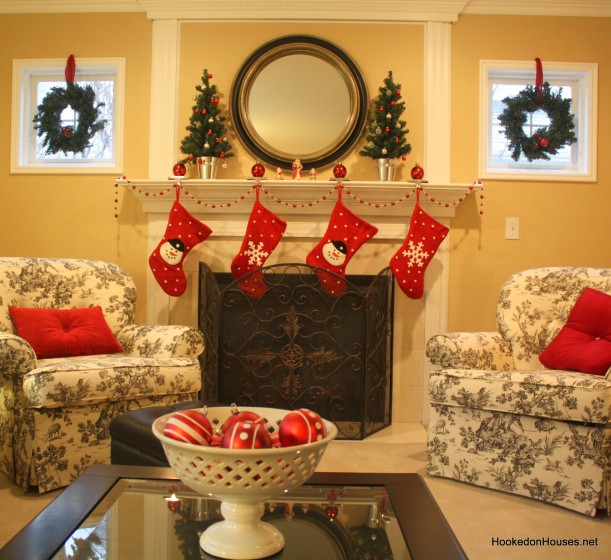 You may recall I had a plan to put our tree in the new sunroom when it was finished. Well, my daughter Lily didn't approve of that idea at all. She insisted that it HAD to be in the family room because it's ALWAYS in the family room.
"Make sure you tell everyone on the blog about how we fought over where the green tree should go," Lily says, "and who won." Isn't she a stinker? 😉
I've only got this bad snapshot of it at night with bad lighting, but look how happy she is, triumphantly hugging "her tree." It's covered in ornaments that she and her brother Jake have made and collected over the years.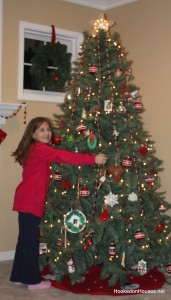 She says, "You'll just have to get a THIRD tree for the sunroom!" Um, sure. I'll get right on that… (maybe next year!)
If you missed my white tree in the dining room, you can see it here. Now it's your turn to show us how you've been decorating!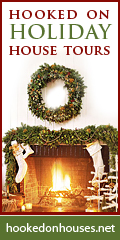 (Visited 1 times, 1 visits today)