Real Estate expert and author Barbara Corcoran says there are certain things that most homebuyers want. If you can deliver them, you have a better chance of selling your house. Here are 5 things she says sell houses faster:
1. White Exteriors. Lighter colors are more attractive than dark ones to the majority of house hunters. "People don't like brown houses," she says. (If the house is as charming as this Cape in Vermont, all the better!)
Coming in a close second to white houses: yellow ones. I believe it! When we painted our house yellow, it sold almost immediately.
2. A Beautiful Front Door. Forget the aluminum storm doors or cheap-looking doors with faded or chipping paint. Corcoran says that buyers decide within the first 10-15 seconds of seeing a house whether they'll buy it (or not). That makes the front door important.
3. Stainless Steel Refrigerator. When people see a stainless fridge, they assume the whole kitchen is more updated and modern. She says it doesn't matter if the rest of the appliances are stainless or not. Most people focus on the refrigerator, so spend your money there.
4. Clean and Clutter-Free Rooms. This should be a no-brainer, but based on the houses I see in the real estate listings every day, there are a lot of people who still don't get it. Pack everything away that you can do without, including your dolls and stuffed animals.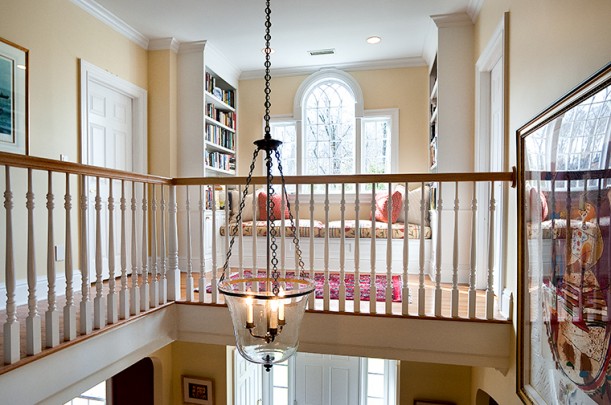 5. Light. Homebuyers want to see rooms that are light and bright. Clean the windows, remove heavy drapes, paint rooms lighter colors, cover dark upholstery with white slipcovers, and replace colored carpet with a pale neutral if you can afford it. Corcoran says that after curb appeal, light and bright rooms sell houses faster than anything else.
Have you bought or sold a house recently? Do you agree with her 5 points?
In the current market, she says it takes 3 bids on average before a sale goes through, and it takes at least 8 showings to get a bid. If your house isn't priced right to begin with, you'll never get the traffic you need to sell it, so that's important to keep in mind, too.
Check out Barbara Corcoran's website to see her most recent interviews on video. She also has an entertaining memoir about how she made it big in real estate.
In Case You Missed It: 5 Things Buyers Want in New Homes Now.

As you know, I love searching through real estate listings. I spend hours each week on my hobby, and it's one of the reasons I…
Okay, so I have to admit I'm not really Keeping Up with the Kardashians, so Kim Kardashian and her new Mediterranean villa in Beverly Hills…