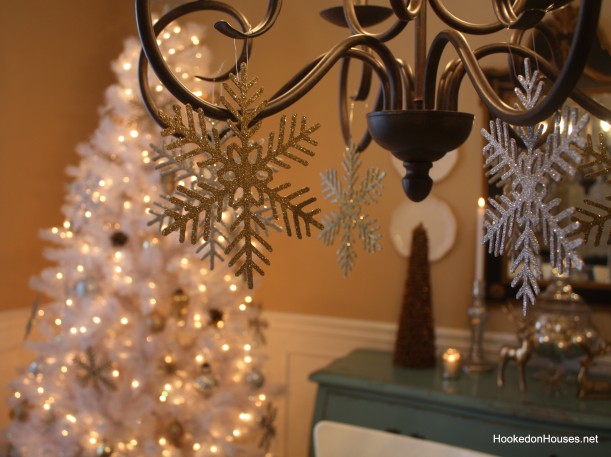 Last Thursday I showed you how my dining room was shaping up for the holidays and promised to show you my new white tree. It's a new addition to my Christmas decor this year, so I still had some more ornaments to buy for it before it was ready for its close-up. And I added a few more things to my room, too, while I was at it. So come on in and look around!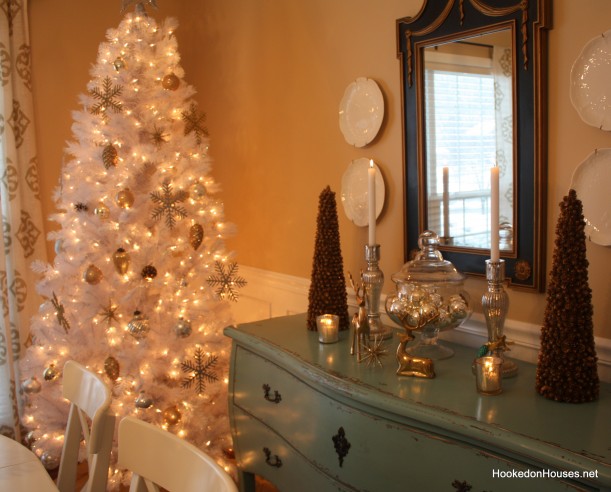 I usually go with red and silver this time of year, but I was ready for a change. The dining room is only a couple of years old, and this is the first year I had all of the furniture in there (it was pretty bare last Christmas). I decided to go for a silver and gold scheme.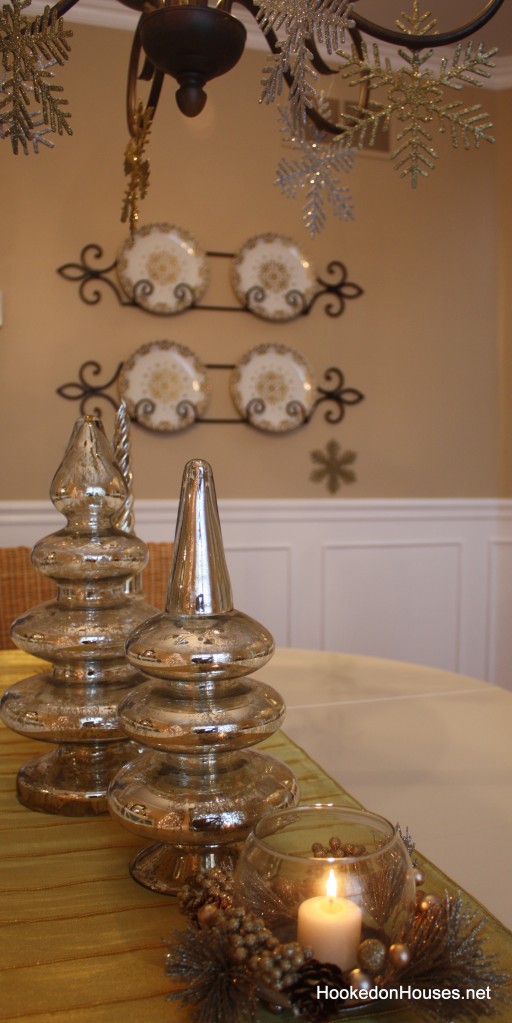 Long-time readers will recall that this used to be an unused sitting room with carpet. We put in the hardwood floors and Dave added the chair rail and crown molding to pretty things up a little. Someday I'll have to do a proper before-and-after post so you can see how far it's come.
I'm really digging these gold and silver snowflakes (I found them at Lowe's of all places) and got a little carried away, hanging them all over the place…
I was also excited to try a white tree, something I've never had before. It was a nice surprise to see how it glows at night with all of the gold and silver ornaments on it. I found the turquoise buffet table at Arhaus and I love it.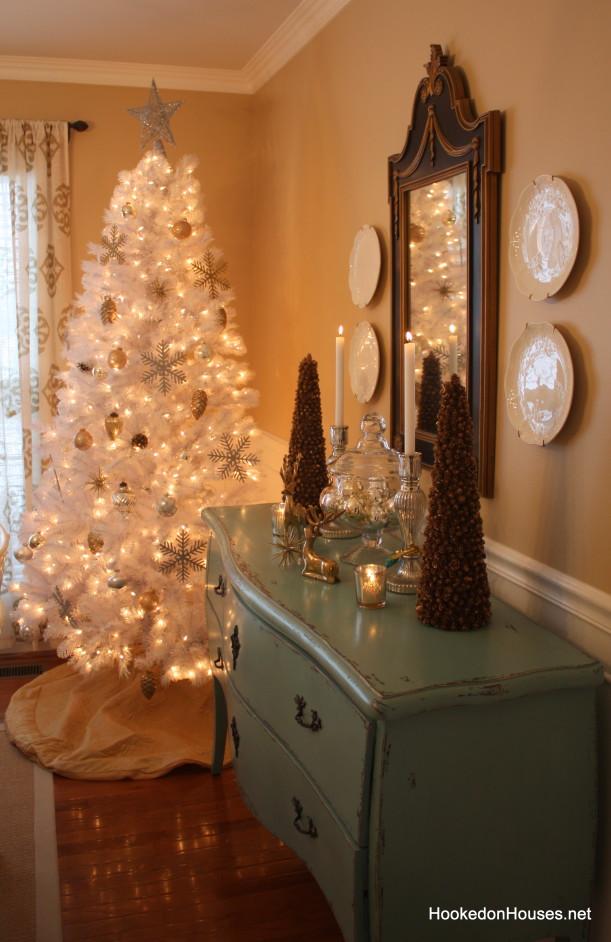 Come back Thursday for my 3rd and final holiday party, and I'll show you my red and silver family room. If you missed the other photos of my dining room, you can see them here.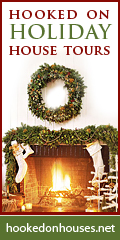 Nita Stacy is the creative blogger behind Mod Vintage Life, and this is her holiday mantel. She linked it up to my Hooked on Holiday…
Welcome to the third and final Hooked on Holiday House Tours party of the year! Last week I showed you the white Christmas tree in…