Since Mel Gibson's Tudor mansion in Greenwich has been such a popular post around here, I thought you all might like to get a gander at another one of his properties that's on the market now. This "hacienda-style retreat" in Malibu has the romantic-sounding name Lavender Hill Farm. It's currently on the market for $14.5 million, so get out your checkbooks!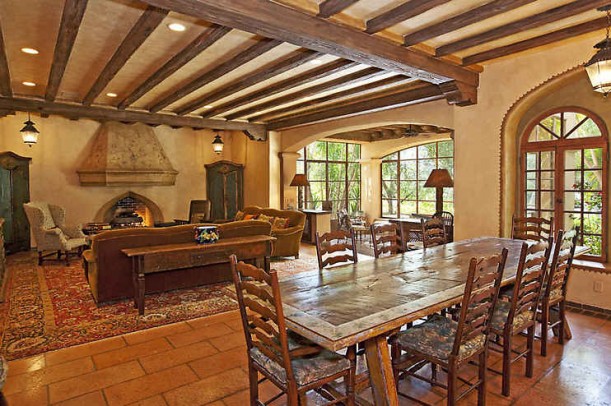 The kitchen looks a little dated, but it's an interesting shape: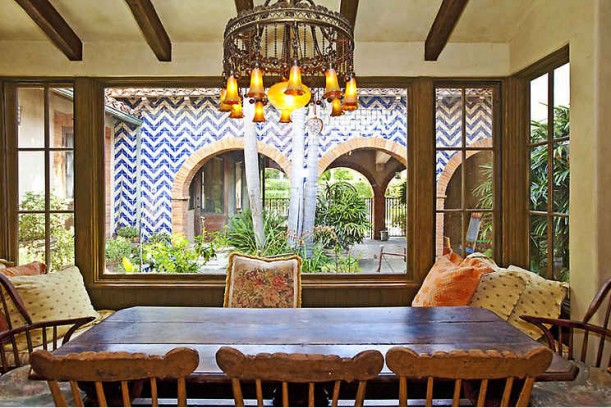 I think this yellow and white-checked floor is really fun–it just looks cheerful. And, is it me, or do the sinks look short? I'm wondering if this is a kids' bath, perhaps: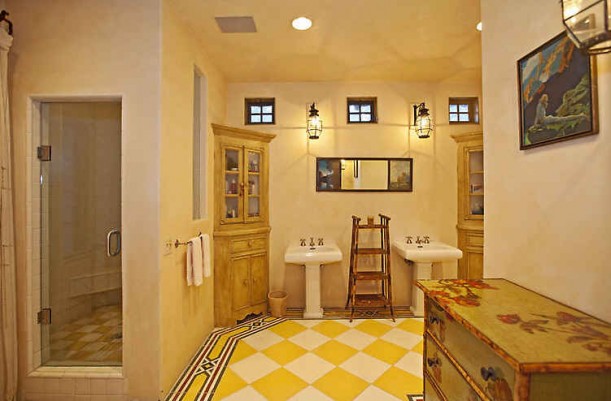 The estate covers nearly 3 acres, and they're beautifully landscaped. For more information, check the listing with Chris Cortazzo of Coldwell Banker and Real Estalker.
P.S. Visit my Celebrity Houses page to see more, including…
Mel Gibson's Tudor in Greenwich

(Visited 13 times, 1 visits today)