If you're hosting Thanksgiving at your house, raise your hand. I am. And I've been looking at my small dining room and wishing I could magically make it bigger by Thursday. There's no way everyone can fit around that table, so I'm going to have to set a second table in the kitchen. I hate that because I want everybody to gather together in one room. If Norman Rockwell painted my family at Thanksgiving, the half stuck in the kitchen would have been left out!
This morning I started fantasizing about the dining rooms I wish I could host my family in, and The Tuohy house from the movie The Blind Side came to mind: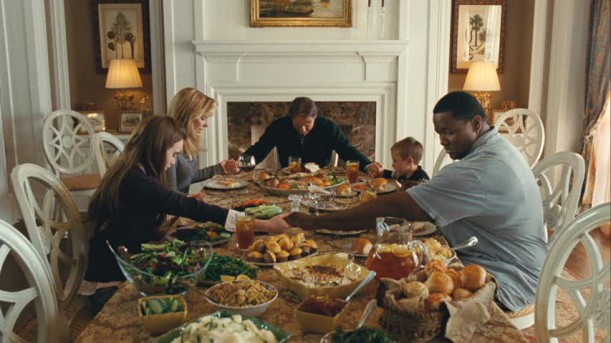 While I'm dreaming, I'd love to have a fireplace in my dining room, too. (See more pics of the Blind Side house here).
The Family Stone had some great dining room scenes with the family around a big dining room table. And they've got a fireplace, too: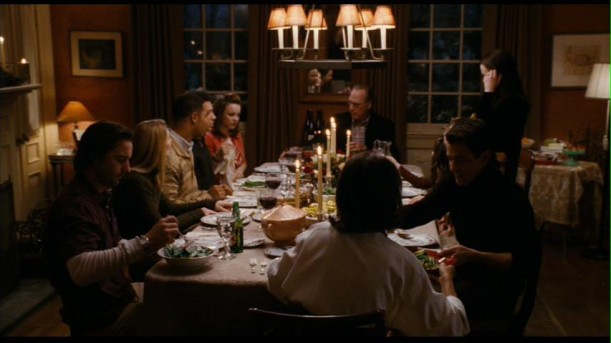 I wouldn't mind having Meryl Streep's table from It's Complicated, either, even though hers isn't in a formal dining room (more pics here):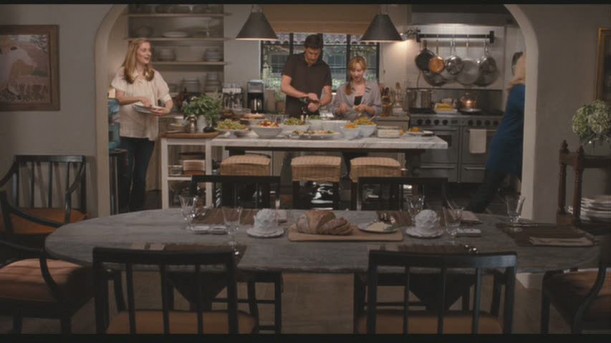 In Monster-in-Law, Jennifer Lopez and Michael Vartan have a table that seats 12 (I'll be lucky if mine will seat 8–and that's with two people crammed in together on each end):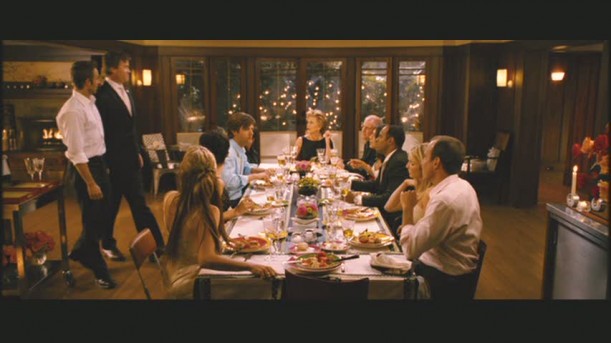 I love the big dining room in Nora's house on the TV show "Brothers and Sisters," where the entire clan can fit around the table, including the kids.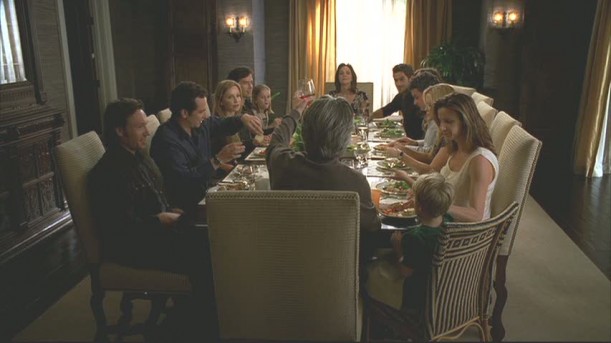 Better yet, I wish I had an outdoor table like the one she has in her backyard for balmy nights (more pics of her house here):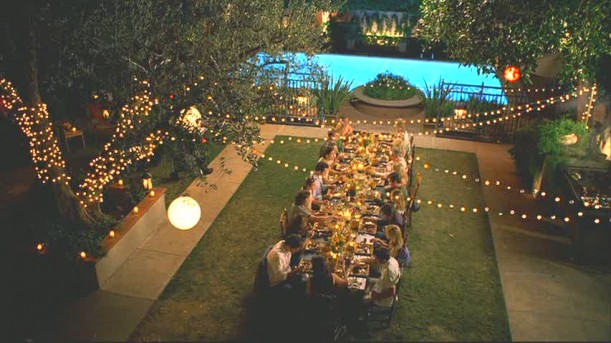 It's going to be cold and rainy here for Thanksgiving, though, so I guess the backyard table wouldn't work anyway. Maybe next year I could move both my kitchen and dining room tables out onto my new sunroom, though, so at least we'd all be together in the same room!
Does anyone else have Dining Room Envy this time of year? What does your Dream Dining Room look like?

(Visited 1 times, 1 visits today)