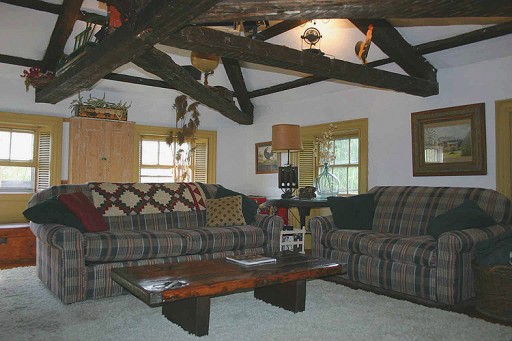 #1: Don't treat the beams as display space for dried flowers and roosters–or anything else, for that matter.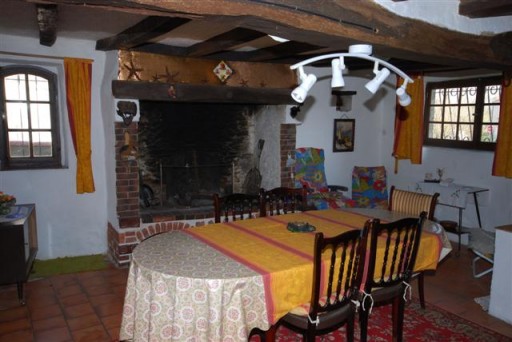 #2. Forget the track lighting–especially when you live in a 200-year old French cottage like this one.

#3: Don't get too "creative" with patterns when the ceilings are this low. (Better yet–forget the beams altogether in such a small space.)

#4. Please. Whatever you do. Don't paint them pink.
Have you ever seen a beamed ceiling mistreated? Anything to add to the list? Our first house went back on the market last year and I was a little appalled to see that they had lined up their beer-stein collection along all of the elegant open beams in our former living and dining room…

Hey, Realtors! Got an empty house you're trying to sell but little or no money to put toward staging it? Try this trick that an…
When a reader sent me these photos from a real estate listing in Mississippi, it left me wondering . . . Why would you put…