The 2006 comedy Because I Said So, starring Diane Keaton as a meddling mother with three grown daughters, may have gotten so-so reviews, but I think the sets were fun to look at! Producers say they wanted to show the best of L.A., so they shot in places like Malibu and Venice Canal. My favorite had to be Johnny's charming Venice Canal bungalow. It was a real house, not a set, and it was recently for sale. Let's take a look!

Johnny's Venice Canal Bungalow
When the movie was filmed, the house belonged to actor Garett Maggart (who happens to be the half-brother of singer Fiona Apple). It's a two-bedroom, two-bath home and had an asking price of $1.265 million but just sold.
In this scene, Johnny (Gabriel Macht) brings Milly (Mandy Moore) home for the first time:
The same door shown in the listing:
The house was built in 1924.
The Kitchen in the Movie:
Kitchen in the Listing Photos:
The fireplace shown in the film:
And in the listing:
Bedroom in the Listing:
Daphne's House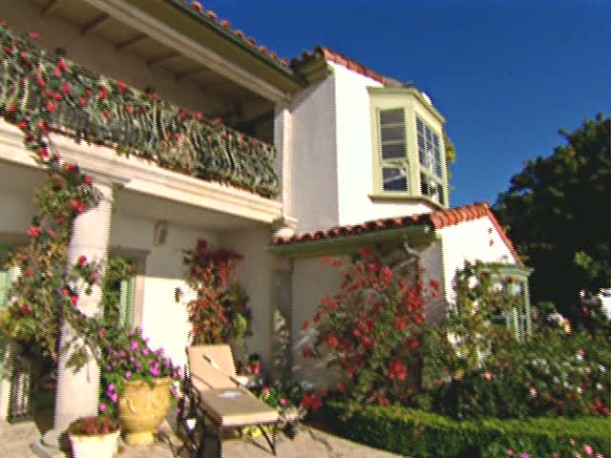 They filmed a lot of the movie in Malibu.
I wonder if Diane Keaton puts it in her contracts that her characters must have great houses to live in? 😉
Milly's House
Milly (Moore) is a baker with an eclectic style that is reflected in her house.
  It's a little retro and a little modern. Very fun.
An overhead view of Milly's  living room:
Which of the three houses from the movie is your favorite? I would take the Venice Canal bungalow in a heartbeat. What about you?

P.S. Visit Houses Onscreen to see more, including…
(Visited 30 times, 3 visits today)