10 Ways to Bring Summer Style to Your Fireplace: CasaSugar.
This 1890s House Needs to be Saved! House Pics: Then & Now.
5 Remodeling Lessons Learned the Hard Way: Struggling to Be Stylish.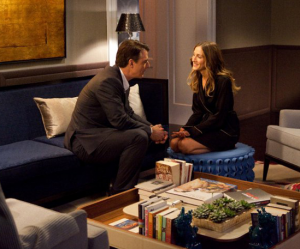 The Top Search on My Blog This Week, Thanks to SatC 2: Carrie's Apt.
Big & Carrie's New Apartment: Inspiring or Disappointing? Be Colorful.
House Plans from A-V (Arts & Crafts to Victorian): The Plan Collection.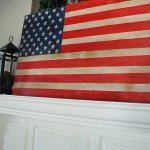 How to Paint Your Own "Old Glory:" Susie Harris.
Rue McClanahan's Apartment Goes on the Market: NYT.

Tips on How to Start a Room Design: Isabella & Max Rooms.
When I get a Screened Porch, I want one of these on it: OBX Trading Group.
A Designer's Thoughts on the DIY Trend & HGTV's Influence: Anne Lubner.
An Entry Hall Gets a Makeover with Beadboard (an an Oar!): A Beach Cottage.

I love my readers. Thanks to all of you who faithfully visit my blog–even on a weekend! Hope you're having a good one. 🙂

This Palo Alto Craftsman is For Sale (I'll take it!): Lookiloos. Alan Jackson's "Tara" Sells for $28 million: House Pics. Funny MLS Photo of the…
The Novogratz Family's Soho Townhouse (featured on Bravo's 9 by Design) is on the Market for $13.5 million: New York Observer. A House Built Out…