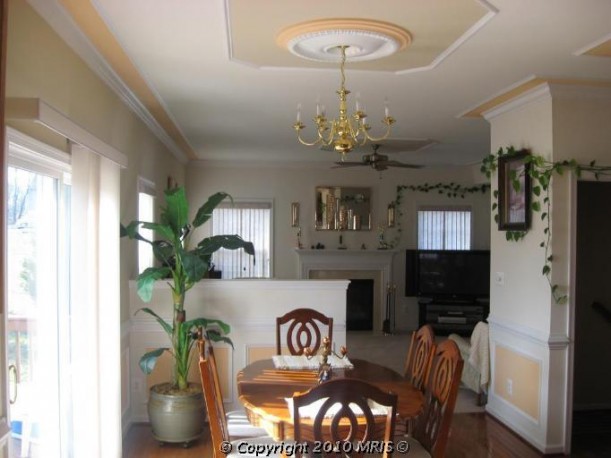 When I first saw this $513,000 house in the Maryland real estate listings, I did a double-take. Were those plants growing along the walls? Yep. They're plants all right. Here's a closer look at them in the family room: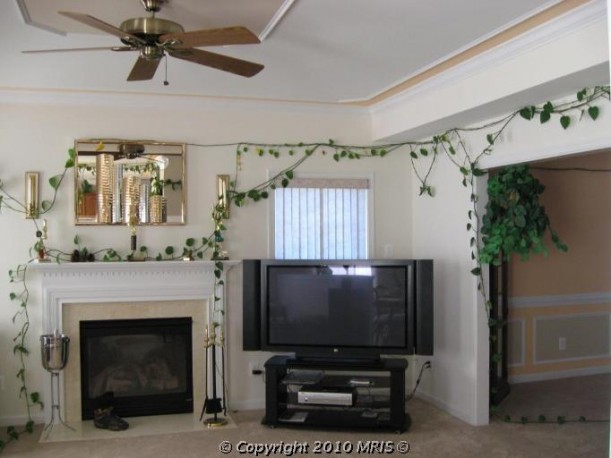 The homeowner clearly put a lot of time and effort into training the greenery so it would stretch around entire rooms . . . and even up the stairs: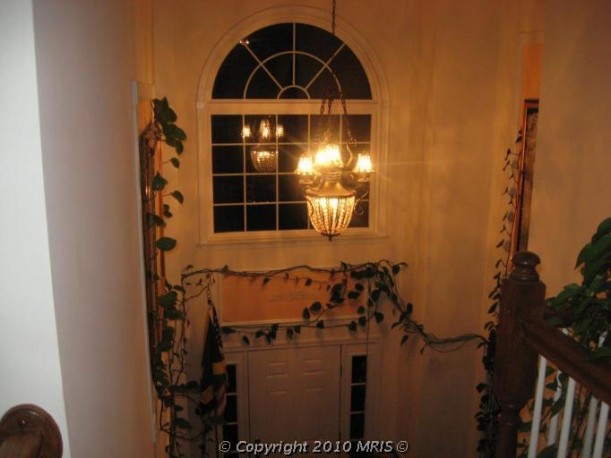 Check out the stairs themselves, which have actually been carpeted in two different colors to match the peach and tan paint in the house. I've never seen that before.
And, oh, yeah, more greenery, which creates a kind of tunnel so you can get to the dining room (might not be a bad idea to carry some pruning shears with you from room to room, just in case):
I guess the plants come with the house, since they appear to be one with it now. How would you caption this? And why can't I get this song out of my head? (Thanks to Julie who sent me the listing!)
Visit my Bad MLS Photos page for more!
Areader named Stephanie sent me this listing from Georgia. She says she stared at it for awhile, trying to figure out why it didn't look…
I'm always baffled when real estate agents photograph people inside the rooms that they're trying to sell. This is a prime example. Who is that…