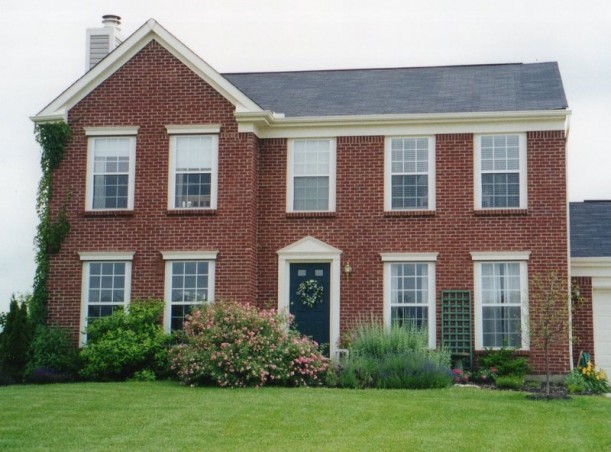 This red-brick house holds a lot of sentimental value for me. We moved into it 15 years ago as new parents, and our children did a lot of their growing up there. I still get a little homesick for it sometimes, but at least I have photos to remember it by.
And now I have a portrait of it, too, by Stephen Walker. I can't tell you how happy this makes me! Want to see it? He posted it on his website, Walker Studio. Stephen, one of my blog's sponsors, is a talented artist who uses pen and ink to draw houses and then finishes them with colored pencil and pastels.
One lucky reader is going to win their own 8 x 10 house portrait, worth $250. It could be a picture of the house you live in now, the house you grew up in, or whatever place holds special meaning to you. (Psst! Father's Day is coming soon, and this could be the perfect gift! Details here.)
To enter, leave a comment on this post by May 26, telling us which house you'd choose to have drawn. You can see the portrait he created of mine here.
I'm joining the Cottage Charm Giveaway at Twice Remembered. Head over there to see what other bloggers are giving away!

When I first saw the HGTV Dream Home 2010 in New Mexico, I'll be honest. My first reaction was a shrug. "Eh." It kind of…
Thanks to everyone who entered the giveaway for a house portrait drawn by artist Stephen Walker. I really enjoyed reading your comments about the houses…