As People magazine announced in a recent cover story, Sandra Bullock has filed for divorce from Jesse James, secretly adopted a baby boy named Louis, put her California beach house on the market, and moved into the Gothic Victorian house she owns in New Orleans. (Whew! She's been busy.)
Sandra and her soon-to-be-ex bought this Victorian home for $2.25 million last summer.
It's a pretty grand and formal place for a new mom and her baby to live in, don't you think? I imagine there may be some redecorating needed to make it a little more family friendly. But compared to all the other changes Sandra Bullock has made in her life recently, a little redecorating should be a piece of cake.
The Koch-Mays house, as it's known, was built in the 1860s. It has 6,615 square feet, 5 bedrooms, and 4.5 baths. You can read more about the house and see more photos at Variety.

P.S. Love Sandra Bullock movies? I've featured some of them, including…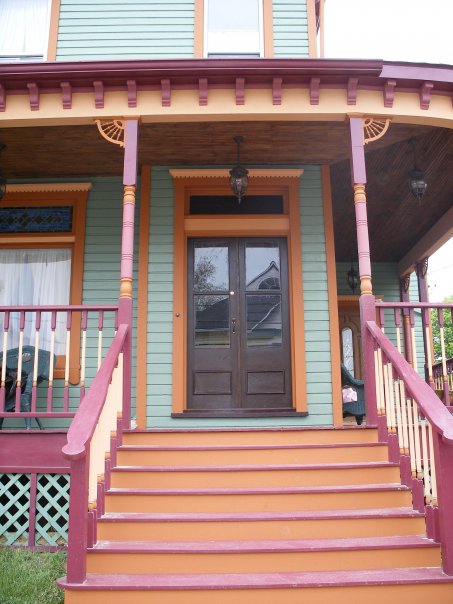 Readers send me the most interesting e-mails! I recently heard from Renée, who wrote, "I found your blog because I caught a stranger outside taking…
Singer Sheryl Crow, who moved from L.A. to Tennessee in 2008 with her son Wyatt in search of the simple life, has put her 150-acre…