When I wrote about Meg Ryan's traditional red-brick house from the 2008 remake of The Women, I asked whether any of you knew where it was located. Not only did a reader named Susan tell me that it's in Dover, Massachusetts, but she sent me a link to the listing for it. That's right–it's for sale! And that means we get to peek inside and see what it really looks like.
What's more, there are lots of wonderful photos that prove what I suspected–that the movie was filmed inside the actual house, instead of on a separate soundstage. Wanna see?
The listing says, "This 1906 Colonial Revival style residence has been carefully renovated using the finest materials to preserve its historic architectural details. The 26-acre estate, comprised of open fields, scenic ponds and a variety of mature trees, is located in a neighborhood setting. There is a guest house, carriage house with caretaker's apartment and stable wing, recreation lodge, additional outbuildings, swimming pool, tennis court and buildable lot."
The Entry Hall (Listing Photo):
Meg Ryan as Mary Haines walking through the same entry in the film: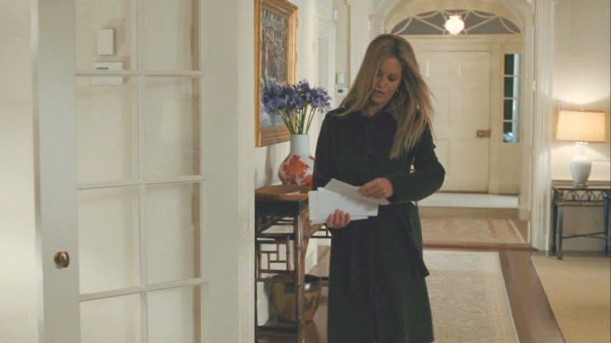 Mary's party guests mingled in this room: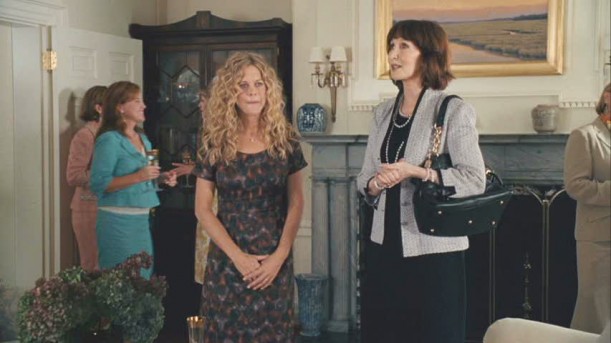 The Living Room Decorated for Christmas: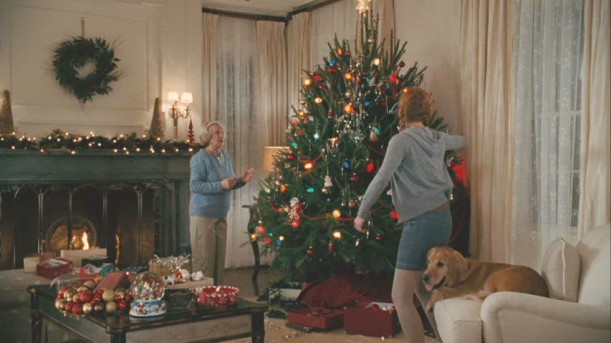 The Dining Room (Listing Photo):
In the movie, they put a desk in this room and made it Stephen's study: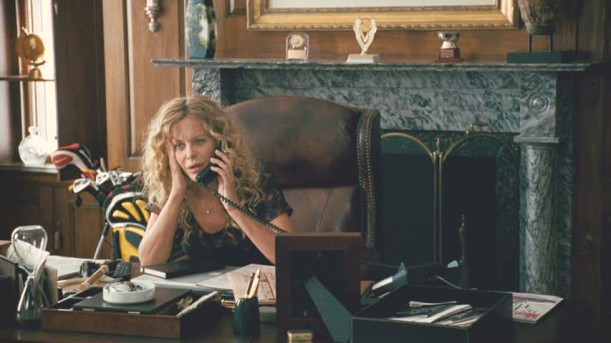 The Kitchen (Listing Photo):
For the movie, they hung a collection of framed paintings over the black fireplace: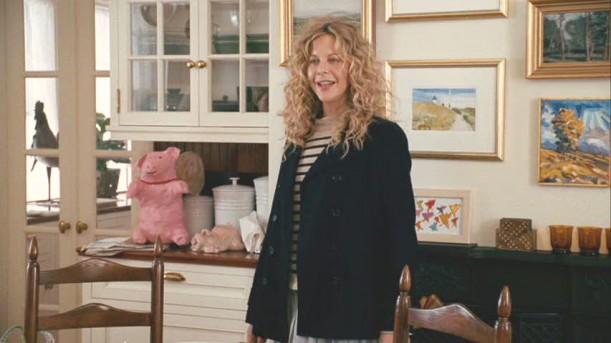 In the movie, there's a stained beadboard backsplash that goes all the way behind the stove: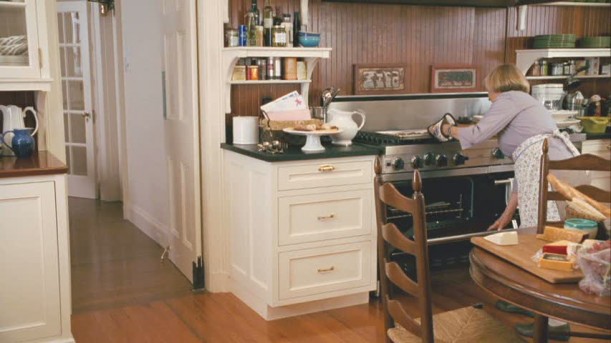 In the listing, you can see there is a stainless-steel backsplash behind the stove instead. The counters also look like they've been changed from green to black, don't they?
Notice there is a TV on the counter in the listing, in the same spot as there was in the movie. However, the real-life TV is smaller and more practical (the bigger one looks like it would block the cabinet doors a little):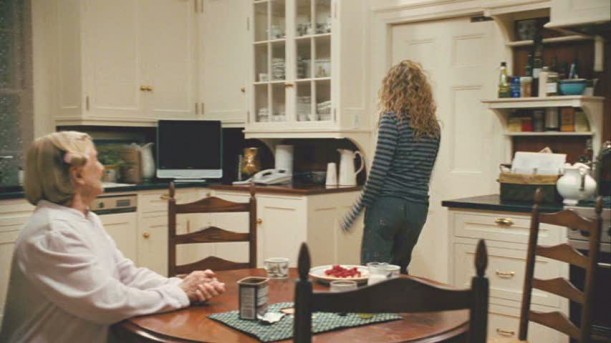 The Master Bedroom (Listing Photo):
The Master Bedroom in the movie wasn't quite as nice. The bed looked too small, for one thing. I think it's interesting how they did a similar fabric treatment behind the headboard: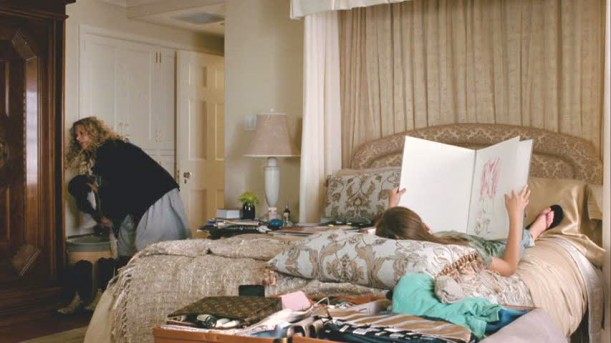 There are some rooms we didn't get to see in the movie (or only got fleeting glimpses of) that are shown in the listing:
I love this sunroom lined with built-in bookshelves:
We saw the exterior of this sunroom in the movie: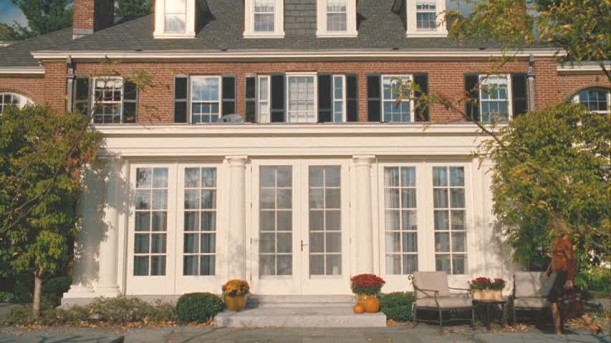 Check the listing for more information. To see more photos from the remake, as well as from the original 1938 version, you can read my original post here.
(Visited 11 times, 2 visits today)