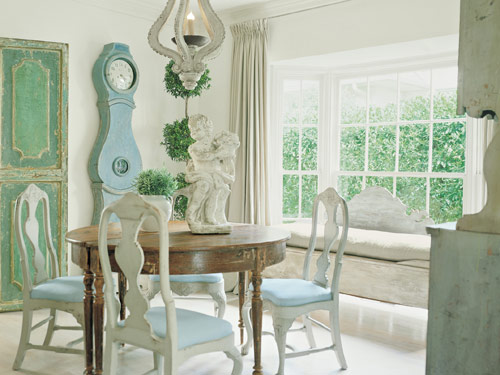 Ever wish you could get your house to look like something out of a magazine? Here's how to do it in 10 easy steps…
1. Open your front door. Step outside and walk away.
2. Move into an empty new house that has never been lived in before.
3. Hire a professional designer to furnish it in style.
4. Find alternative living arrangements for your kids.
5. Ditch Fluffy, too, while you're at it.
6. Food + Kitchen = Mess, so never eat at home.
7. Quit your job so you have more time to focus on your house.
8. Call Martha Stewart — your house is ready for its close-up!
Photo credit: Peter Vitale for Veranda.