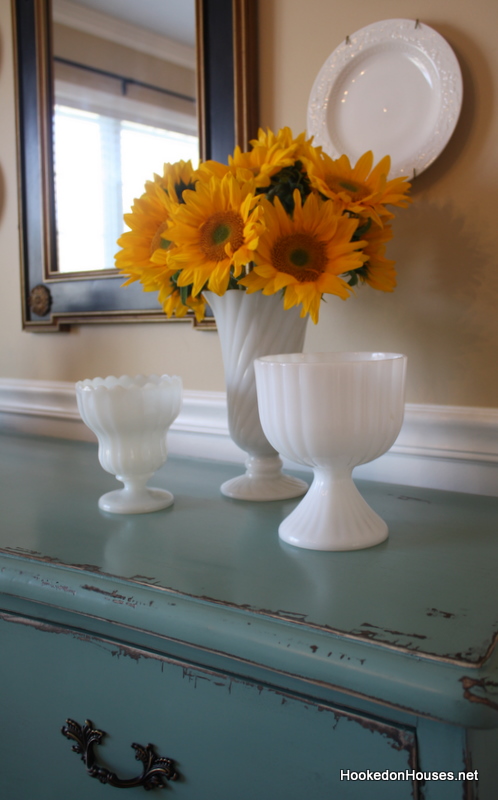 Confession time. Remember when I told you about the vintage milk glass for sale at Solstice Home a couple of weeks ago? I meant to let you guys have it all. Really, I did. Best intentions and all that. But then I started imagining how pretty it would look on my turquoise chest in the dining room and couldn't get it out of my mind. So I ordered several pieces of the milk glass for my own greedy self.
I guess the moral of this story is that if I recommend something I like, you'd better buy it fast before I beat you to it!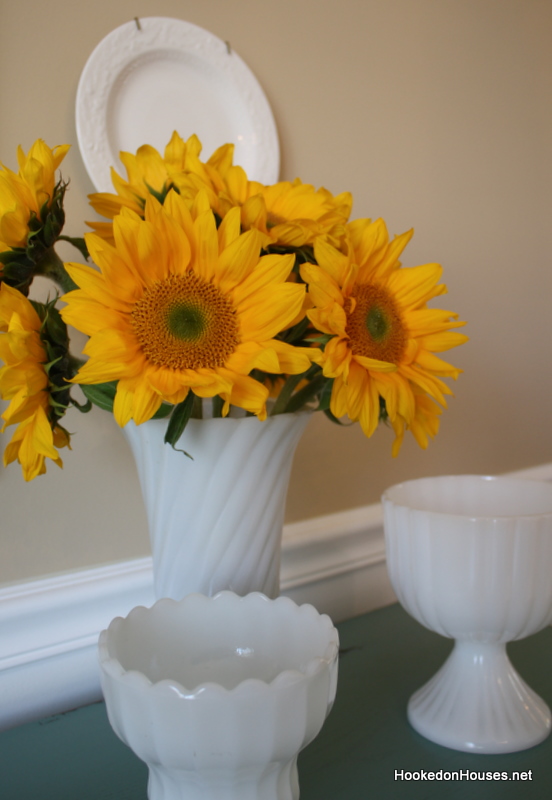 Have you scored any good vintage pieces for your house lately? (You can see more photos and read all about my turquoise chest here.)

P.S. Solstice Home is one of my blog's sponsors, but I wasn't paid to talk about how much I love the milk glass I bought there. And don't worry–I left plenty of good things in the shop for you! (If you don't believe me, click here.)

Don't forget–I'm hosting a new blog party at the end of this week called Freaky House Photos Friday! You can read all about it here.

(Visited 1 times, 1 visits today)