The original 1939 version of The Women is a classic. It's so campy and over the top that I always get a kick out of it. There were several "gimmicks" to the movie. For one thing, there wasn't a single man in it. For another, it was filmed in black and white except for a lengthy fashion-show scene that they shot in color.
Writer and Director Diane English says she always thought it should be remade for contemporary audiences "because women have changed so much since then." In 2008, she did just that, with a version that features actresses like Meg Ryan, Debra Messing, Jada Pinkett Smith, and Annette Bening.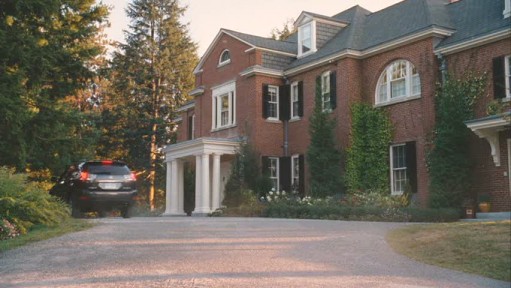 The tagline for the original was "It's All About the Men." But Diane believed that women have many more interests than just the opposite sex these days, so she says she "wanted to weave in issues of female empowerment, body image, and self-esteem."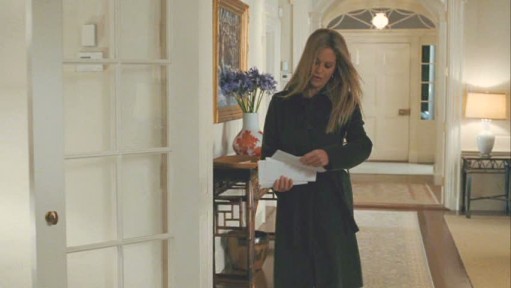 Meg Ryan plays good-girl-done-wrong Mary Haines, and her traditional red-brick house held my interest more than the movie itself.
Here's a shot of the living room during a party Mary threw for a large group of women. She supposedly did all the cooking for it herself "because I think people appreciate it."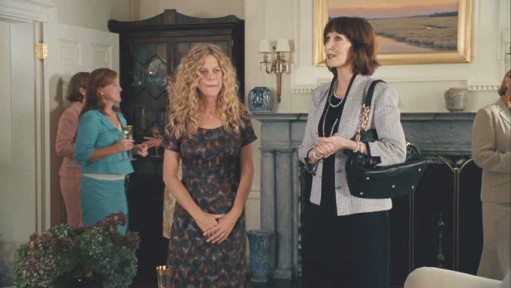 Mary's Kitchen: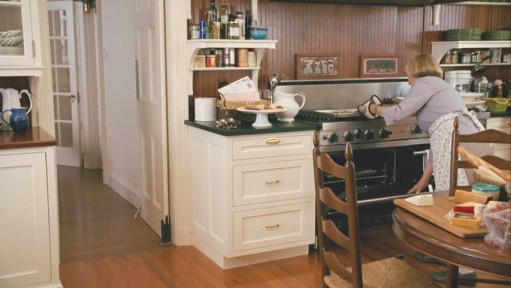 I really liked the kitchen with the stained wood backsplash and the open shelves.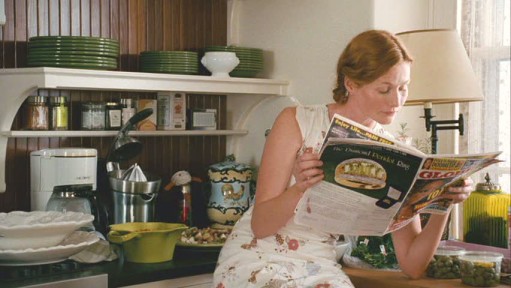 Meg Ryan is one of my favorite rom-com actresses, but she just didn't look like herself in this movie. I watched her in the 2001 movie Kate & Leopold yesterday and was surprised by the difference.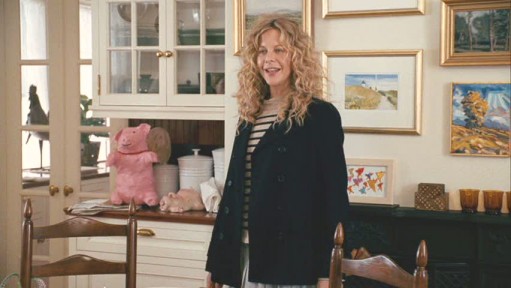 Ryan's first acting job was playing Candice Bergen's daughter in the George Cukor film Rich and Famous. Bergen played her mother again in The Women.
Diane English wrote the TV show "Murphy Brown" in the 1990s, which turned Bergen into a sitcom star.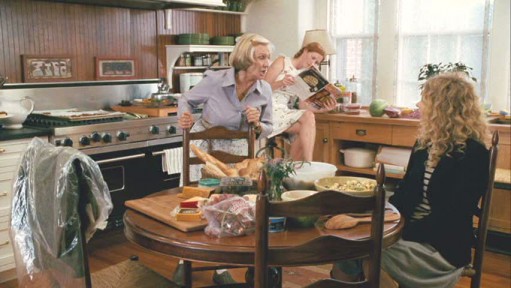 The brass and hunter green in the kitchen seemed like a bit of a '90s flashback to me. Was that to show that the kitchen had been around a long time and wasn't too trendy? Or is it a sign of trends to come?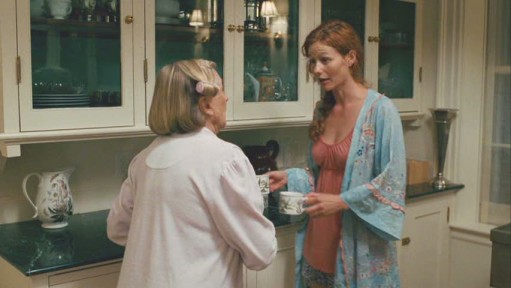 I'm a little puzzled by the TV on the counter, too. Wouldn't that make it hard to open the cabinet doors above it? You may recall that they used that TV to show us part of a Dove commercial. Dove products were also shown on the bathroom counter in one scene.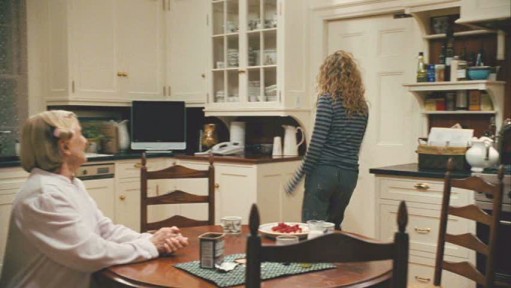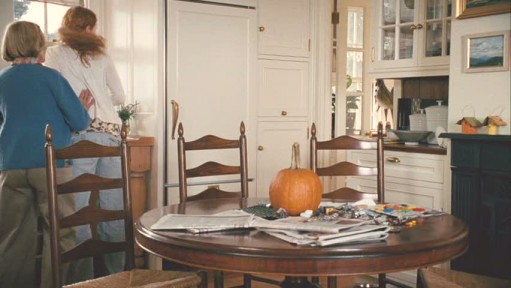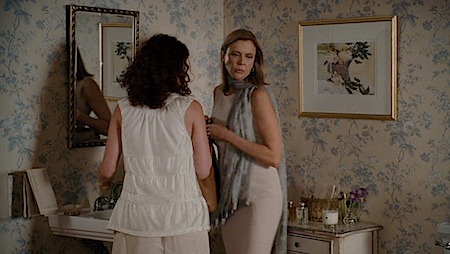 Stephen's Study: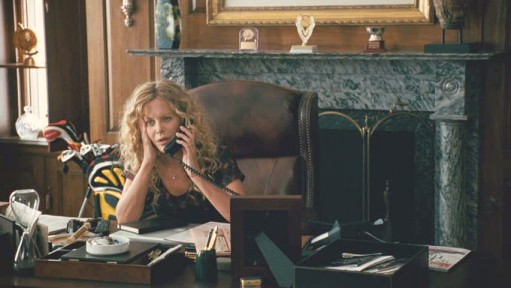 Master Bedroom and Bath: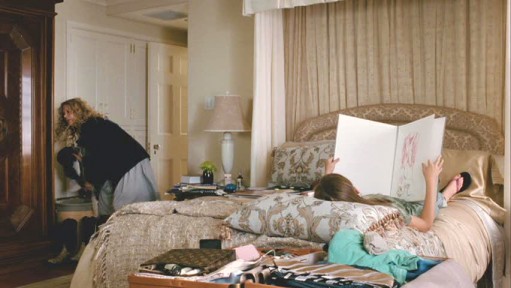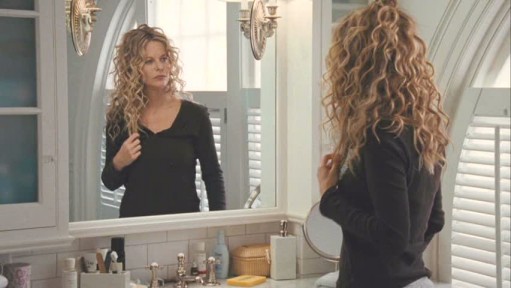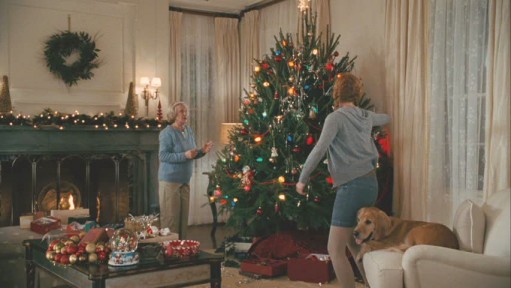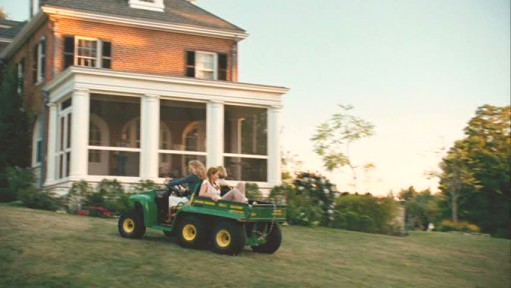 This may be one of my favorite parts of the house–the screened porch. I wish they showed us an inside view!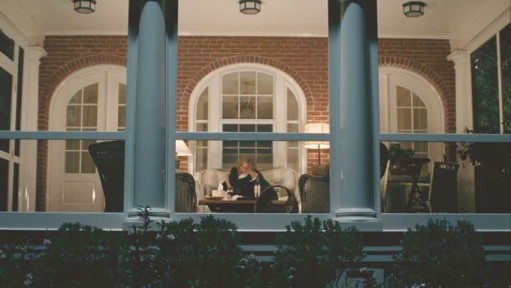 A lot of the movie was filmed in Massachusetts (Georgetown and Boston).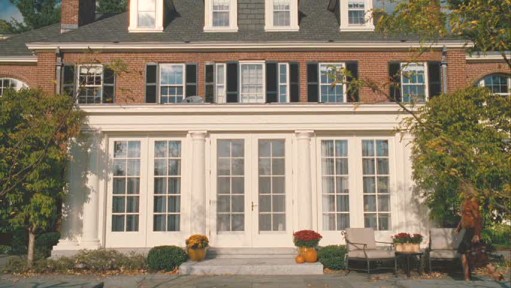 Clare Boothe Luce wrote the original play as a poison-pen letter to all the catty, back-biting women she had met in New York City society. It was a smash hit on Broadway.
It was made into a movie in 1939 with MGM's biggest female stars who were under contract with the studio at the time. Joan Crawford was one of them. She didn't want to play the role of mistress Crystal Allen, but it turned out to be a great career move for her.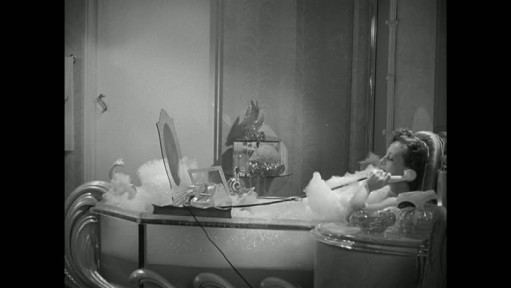 Eva Mendes played the part of Crystal in the remake but was fairly toothless compared to Crawford's maneater: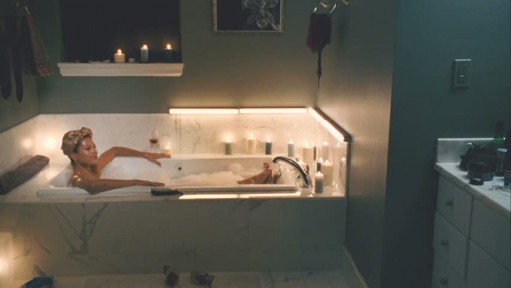 Norma Shearer was perfectly cast in the role of good-girl-done-wrong Mary Haines. She had a great house in the original movie, too. Let's take a look at it while we're at it!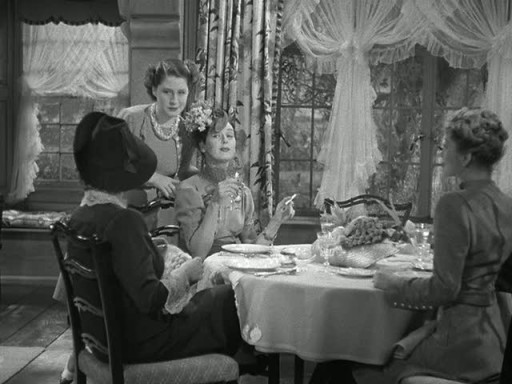 Rosalind Russell played Sylvia Fowler, and it was her first comedic role. Her next movie was the classic screwball comedy His Girl Friday with Cary Grant, one of my all-time favorites. I've seen it so many times, I could probably recite it from memory…
I love the corner window seat at the base of Mary's stairs. The windows are lined with open shelves: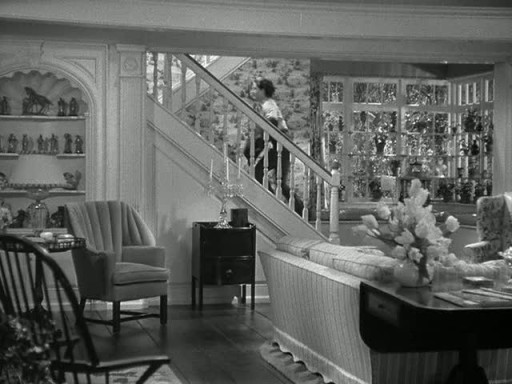 In the play, there was a lesbian character that didn't make it into the original movie. Diane English revived the character and developed Alex more thoroughly for the remake (played by Jada Pinkett Smith).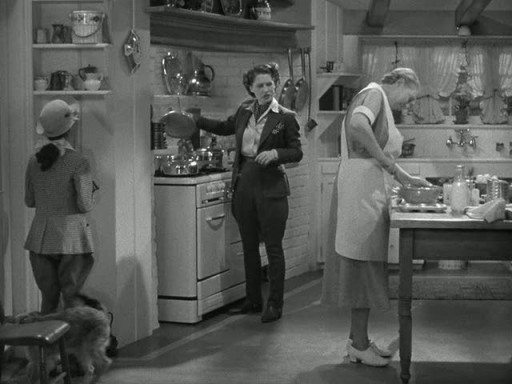 *UPDATE*
The real house that the 2008 version of The Women was filmed in is now on the market and you can see the listing photos here. It confirmed my suspicions that the movie was filmed on location in the house and not on a separate soundstage.
(Visited 91 times, 1 visits today)