The Ghost & Mrs. Muir house (gorgeous!): LA Times.
How Sarah gave her beach house a makeover: A Beach Cottage.
Loft for sale in downtown San Jose (the unhip need not apply): Lookiloos.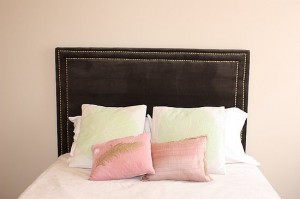 How to make this cool upholstered headboard with nailhead trim: CasaSugar.
What's the resale value of your remodeling project? Remodeling Guy.
Will someone please buy this grand old house on Carleton Island and restore it? For sale by Historic Properties. Cool old photos of it: Carleton Villa.
The tallest private home in Australia: photos and information.
Vintage-inspired roll sign pillows (love!): My Sparrow.
5 ways to make your home more appealing to buyers: The Design File.
The battle to save a Frank Lloyd Wright house in Illinois: Luxist.

Laura Palmer's house from "Twin Peaks" for sale: MSN Real Estate.
Did you see my announcement? I'm planning a party!

I'm proud to have wonderful sponsors like Lookiloos, A Beach Cottage, and My Sparrow. Thanks for visiting them!

(Visited 1 times, 1 visits today)