For the 2007 British farce Death at a Funeral, director Frank Oz says it was important to find the perfect English Country house where the family and friends would gather. Luckily, the first one they saw was this ivy-covered home in Henley, an hour outside London, and it was so beautiful, he says, that they knew they didn't have to look any further.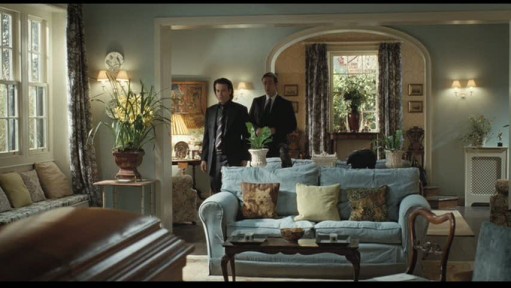 The movie, written by Dean Craig, is about the people who come together for a funeral service. Daniel is in charge of organizing his father's memorial, but his efforts to keep things dignified and respectful are in vain. Things start off badly when the funeral home delivers the wrong dead body to the house and go downhill from there.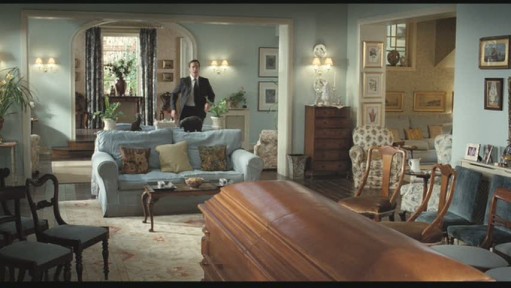 It's a farce, so there's lots of wackiness and unexpected turns of events, but I was busy staring at the sets. Frank Oz says that the interior of the house in Henley wouldn't work for the movie, so they built the sets on a soundstage at Ealing Studios (London).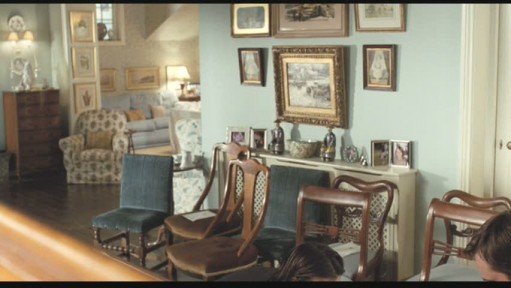 Michael Howells was the production designer. He also worked on movies like Emma (1996) and Nanny McPhee.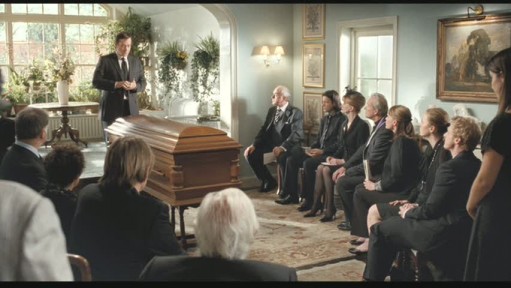 A question for my U.K. readers: Is it common to hold funerals at home like this? Or is this just a movie thing?
When I first saw the movie, I knew I had seen the actor who played Daniel somewhere, but I couldn't quite place him. It was driving me nuts. Then it hit me–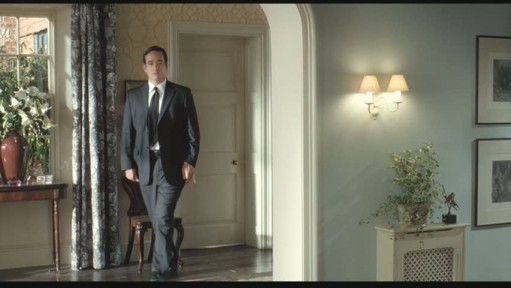 It was Matthew Macfadyen–the actor who played Darcy in Pride & Prejudice! He looked so different and played such a meek and nervous character in Death at a Funeral that he was practically unrecognizable as the same person.
Here's how Macfadyen looked in P&P:
The woman who plays Daniel's wife Jane is Keeley Hawes. Macfadyen and Hawes are also married in real life, and they were expecting a baby boy during filming.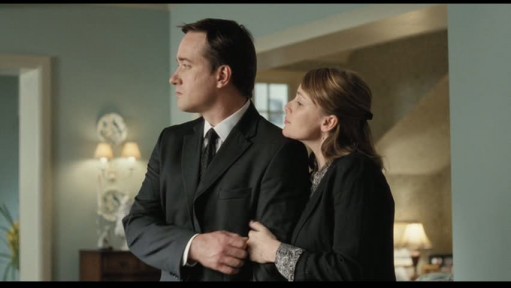 I really liked how they hung the artwork up the stairs: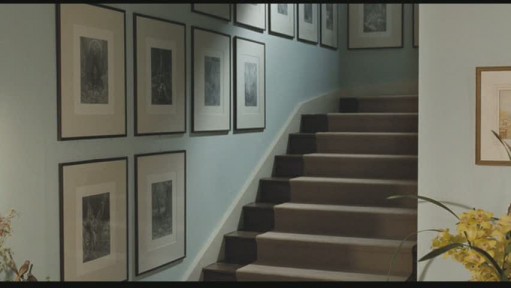 This bedroom is one of the only rooms that is actually in the house in Henley (not a set).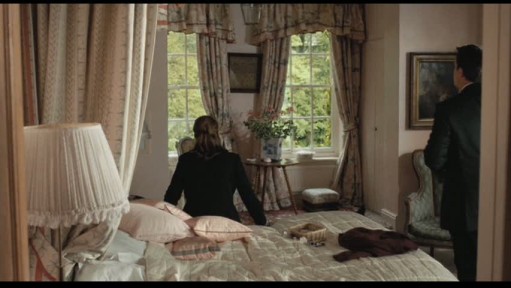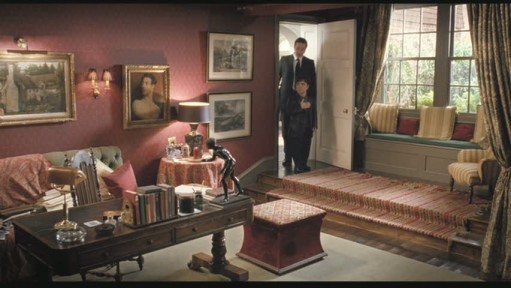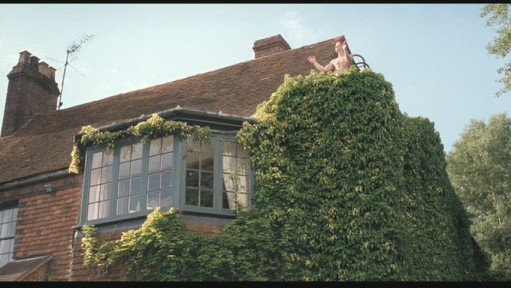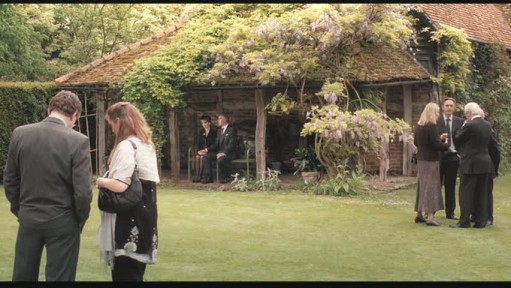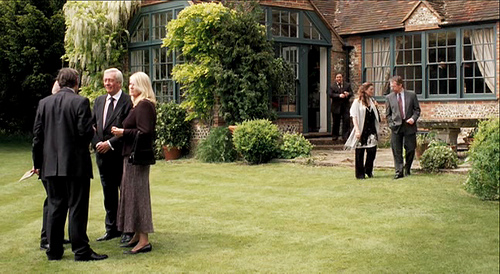 You can see more photos from the movie at Sweet Sunday Morning. I was so wowed when I saw the house on her site that I had to see the movie myself!
P.S. Visit Houses Onscreen to see more!

(Visited 14 times, 1 visits today)