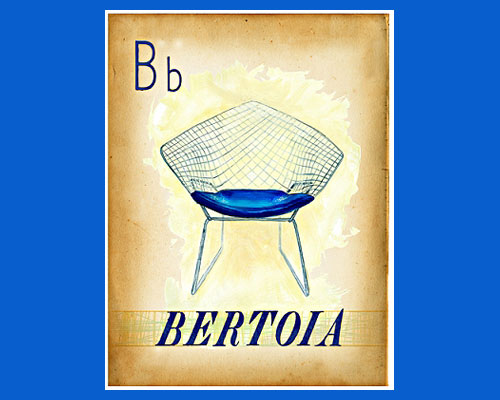 Check out these cool contemporary chair prints from Century Finds. Aren't they fun?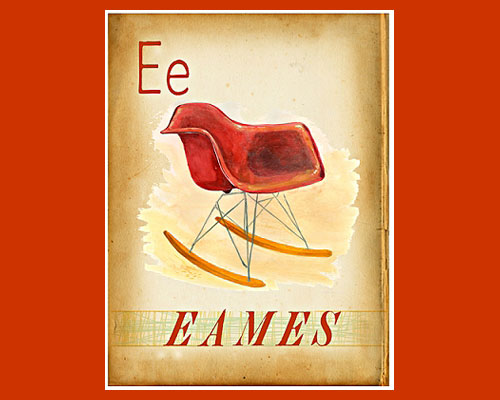 If you can't choose just one print, how about a poster featuring all of the illustrations from Jen Renninger's Modern Design Deck?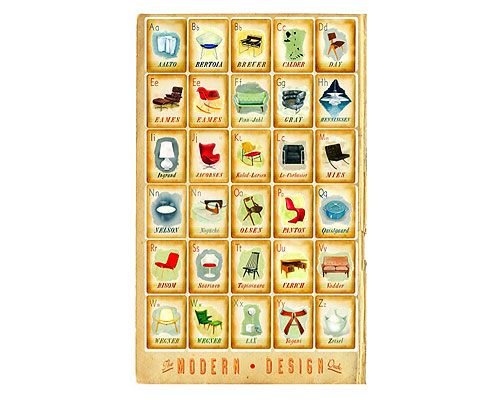 Century Finds is a great online resource for contemporary design and vintage decor, and I'm proud to have them as one of my blog's sponsors.
Sophie, the owner, says, "My love of vintage items started as a child in the '70s, uncovering discarded housewares in chests and closets all around our home. Later, I spent many happy hours in the flea markets of Paris and London. I started Century Finds as a way to share some of those unique little found items which can 'make' a room."
1. Vintage Student Chalkboard: Solstice Home 2. Love Knot Ring, "Embraced:" Beyond the Rockz 3. Tree Growth Chart: Century Finds 4. Stainless-Steel Champagne Bucket: Heather…
Tweet! A two-tiered aluminum server: My Sparrow. Danish Modern Elongated Bowl: Century Finds. Vintage blue Atlas canning jars: Solstice Home. Quail eggs for Easter displays:…