Take a look at this vacation rental home that bills itself as "Something's Gotta Give in Sun Valley, Idaho." It was built in 2007 and does seem to be influenced by the famous movie interiors from Something's Gotta Give. It's a Cape Cod with 10,000 square feet on 2.5 acres and looks like a great place to spend a holiday to me.
Here are some photos from the VRBO listing. See if you can spot the similarities between this house and the movie one, starting with the kitchen:
The kitchen in the movie: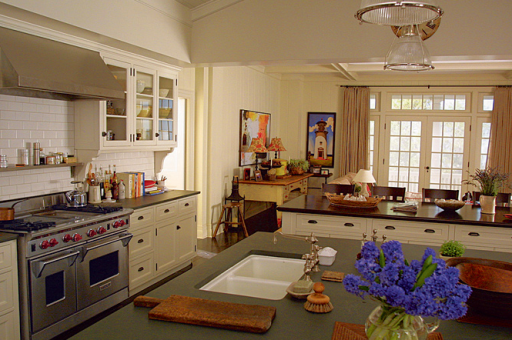 The rental home's dining room:
The movie version: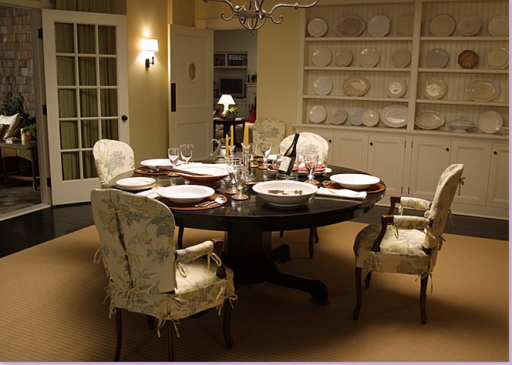 The two-story family room in the rental home:
The movie version: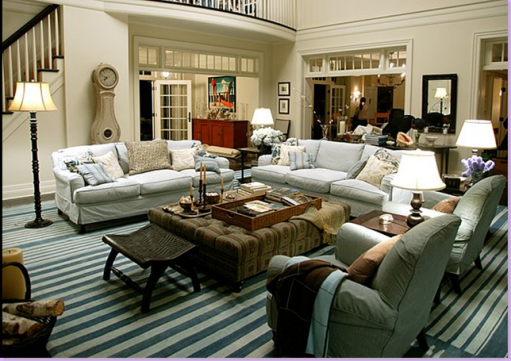 The family room in Idaho:
You can see similar square windows above the doors in the movie: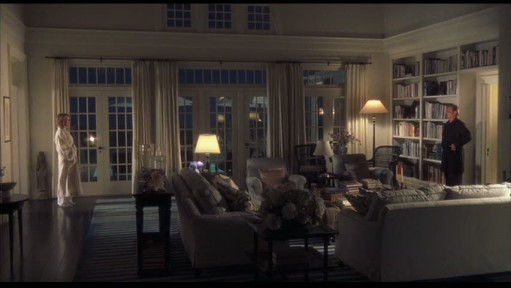 I love the bedroom in the Sun Valley house, even though it bears little resemblance to Diane Keaton's in the movie:
Erica's bedroom in the movie includes her study at one end: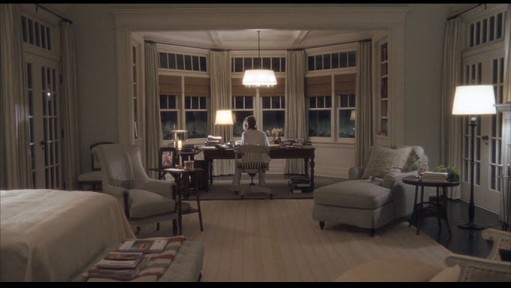 The Sun Valley bedroom is actually a little more similar in size to the one Harry stays in. He has the fireplace across from his bed, too: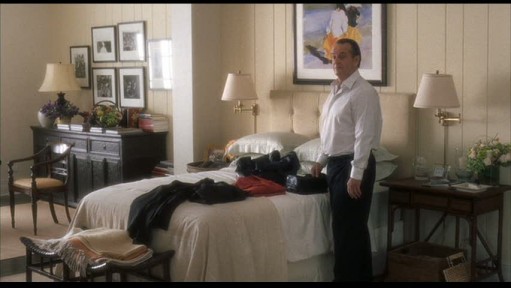 I think it's interesting to see how the homeowners were inspired by the movie house but still made it their own. How would you make it look more like the SGG house? I'm thinking a blue and white-striped rug is definitely called for…
Thanks to Chandra for telling me about this house! To see more photos and get more information about it, go to the VRBO listing. Some movie photos were via Architectural Digest. Others were screen shots.
Love this movie? Check out The Beach House in "Something's Gotta Give" and A "Something's Gotta Give" Dining Room Makeover.

(Visited 2 times, 1 visits today)