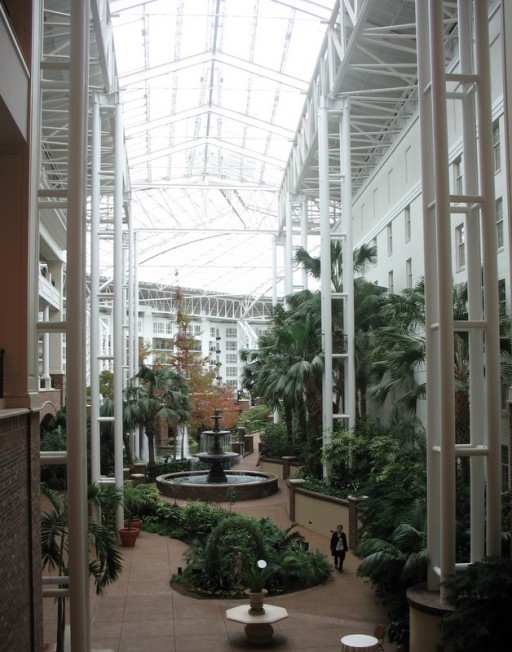 If you follow me on Facebook, then you know I've been in Nashville for four days at the BlissDom Blogging Conference, rubbing elbows with 500 other women bloggers who drove and flew in from all over. We stayed at the ginormous Gaylord Opryland Hotel, which is like a city under glass. Rhoda and Kate both posted some fabulous photos of it if you want to see more.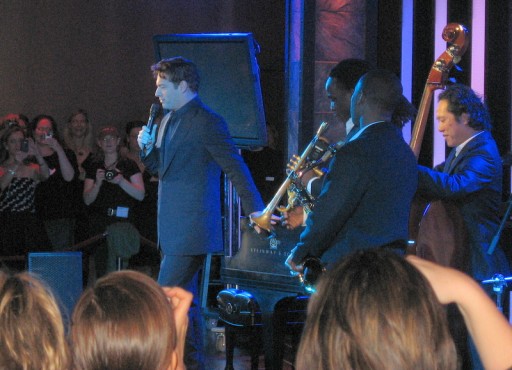 Besides the great digs, the Harry Connick, Jr. concert was definitely a highlight. We got our photos taken with him backstage, but I haven't been able to track them down. (If you see me with Harry somewhere on the Internet, please let me know!)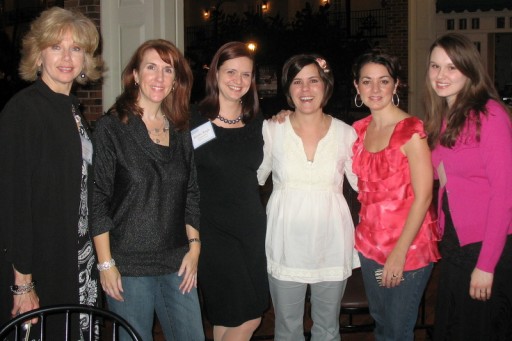 Here are some of the beautiful bloggers I had a chance to hang out with!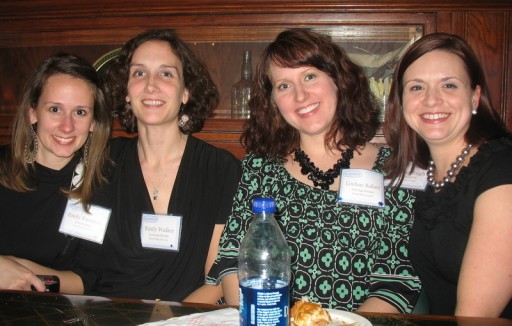 Here I am with Melissa and Nester, whose real name is Ermintrude–don't tell! (*kidding*)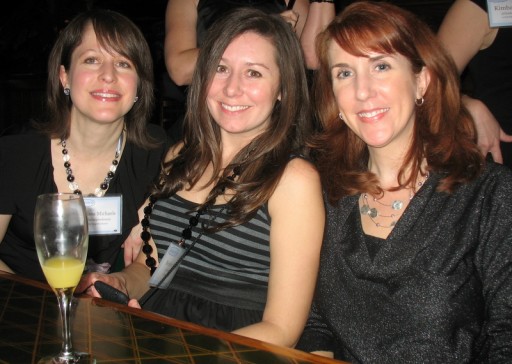 Outside the Fuse nightclub, waiting for Harry to serenade us–J.J., Emily, Amy, and Lindsay: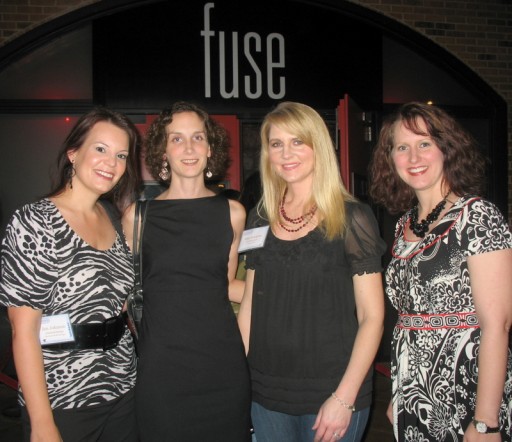 I took lots of photos, but my camera was apparently on the wrong setting and the rest of them turned out fuzzy. Can you believe that? Just my luck.
Here we are inside the nightclub–Sarah, me, Kaley, Beckie, and Rhoda: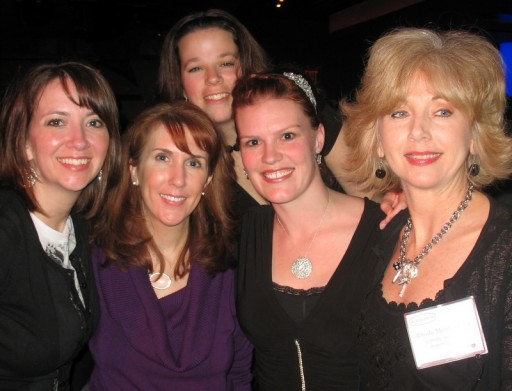 I've been trying to decide how honest to be about the weekend and have rewritten this paragraph about 100 times. All the other posts I've seen about BlissDom have been upbeat, happy-happy, everything was wonderful, etc. But I'll admit I had mixed emotions about my experience.
It was a lot of fun. But I also came home feeling kind of sad and frustrated. Sad because I was feeling "stung" by some things that happened and frustrated that I didn't learn more in the sessions.
I think I'll leave it at that. I want to focus on the positive! I'm glad I went because of the wonderful new friends I made, and if I go back again next year it'll be to see them again. There are truly some amazing women in the blogosphere, and it was a privilege to meet them!
Here are a few more of them: (me), Sarah, AnNicole, Beckie, Melissa, Kimm, Kimba, Sandy, Rhoda, Layla, and Kate.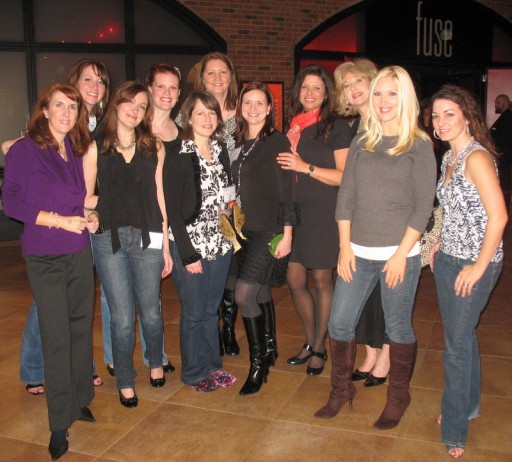 Were you at BlissDom? What was your experience like?

(Visited 1 times, 1 visits today)