Last year I told you why I thought the two-story family room was one of the worst house trends to come out of the 2000s (The Two-Story Family Room: Thanks, But No Thanks). My reasons? They're noisy. A waste of space. Difficult to decorate. And energy inefficient.
But my main gripe is that builders seemed to think we all wanted them. Just try to buy a newer home that doesn't have a gymnasium-sized family room and you'll see what I mean!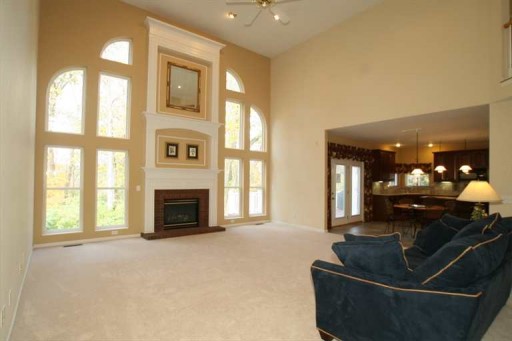 A year later, I still get heated comments on that post. Some people agree — they hate their two-story rooms. Others are emphatic in telling me how wrong I am. They love theirs.
(Photos found in the real estate listings.)
I agree that they can be beautiful. They can work when they're decorated well and the scale is right (if the room's too small, it creates a bottom-of-the-elevator-shaft effect). I'm not saying that no house should ever have them.
But I have to admit it makes me happy every time I read that the two-story trend is fading out. I'm ready to see something different in home design. Are you?
One of the first posts I wrote when I started this blog was about stainless-steel appliances. I asked whether you thought they were a passing…
Do you remember the first time you saw a room painted black? It seemed kind of shocking back then, didn't it? When someone sent me…