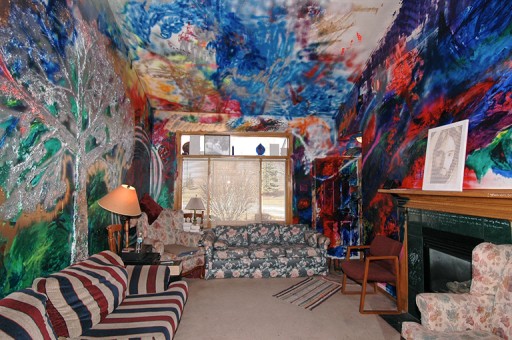 When it comes to Bad MLS photos, I thought I'd seen it all. Then a reader named Jan sent me these. She says that that it started life as a cookie-cutter condo in Des Moines, Iowa. Well, there's nothing cookie-cutter about it now. There are few surfaces that haven't been painted here–even the front door has been so camouflaged that it must be difficult for visitors to find the exit.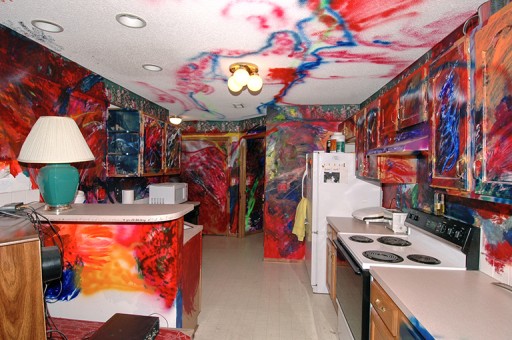 Apparently the homeowner really loves paint…and Jesus. The rest remains a mystery. (And maybe it's better that way.)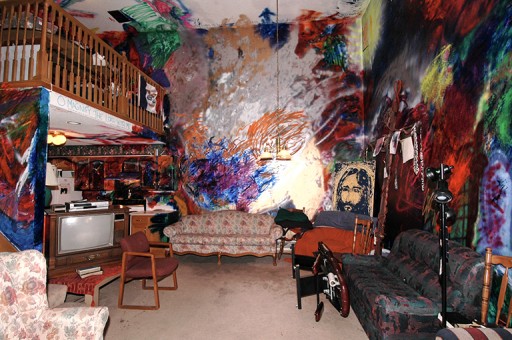 How would you caption this listing?
If this hasn't scared you too much, visit my Bad MLS Photos page to see more strange things spotted in the real estate listings.
When Santa returned home after Christmas, he was disheartened to see that Mrs. Claus had been busy "decorating" again. How would you caption this photo?
This Tudor-style home with a slate roof is on the market in Wisconsin for $650,000. It has four bedrooms, a large wooded yard with a…