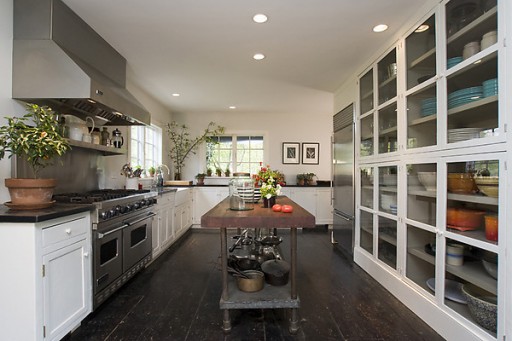 One of the first posts I wrote when I started this blog was about stainless-steel appliances. I asked whether you thought they were a passing fad or here to stay. I started the post by saying, "There was an interesting article this week about the housing trends for 2008 that claims stainless-steel appliances are on their way out." Two years later, I see no evidence that their prediction came true.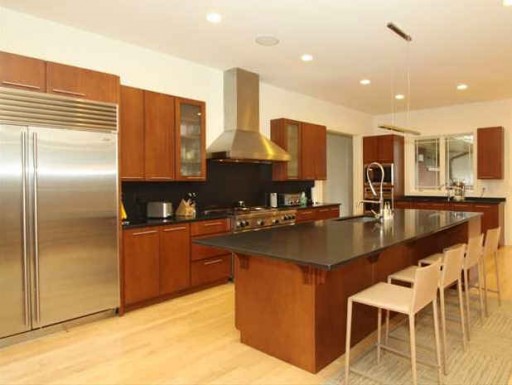 People continue to visit and comment on that post. Some insist it's "the new standard" and "a classic look that goes with every style of home." Others say they hate it because it's "cold and industrial-looking" and wish it would go away already.
A reader named David insisted that it makes your kitchen look like "the back of a McDonald's–anything but classic."
(Photos found in the MLS listings.)
Once again I'm hearing that stainless has had its day and that we're now going to start seeing more white appliances, colored appliances, or appliances hidden entirely behind custom cabinets.
What do you think? Is it really on its way out? And if so, what do you predict will be the next big thing?
Every Tuesday, we're looking at some of the trends that are supposedly "so 2009." Check out the results of last week's poll:Is Turquoise Too Trendy?
(Visited 4 times, 1 visits today)