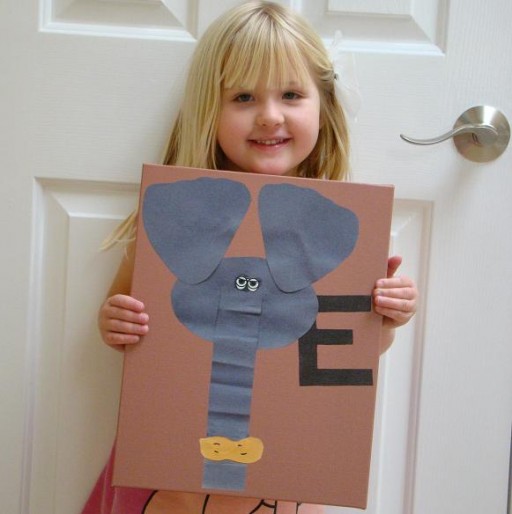 A friend of mine has lost her kitchen cabinets. She knows they're still there somewhere, but she can no longer see them. They're buried under her twin daughters' artwork. I mean every inch is covered. The papers are taped on top of each other in so many layers that you can no longer see the wood.
She says it's driving her nuts, but she doesn't know how else to display it. "I wanted to encourage their love of art," she laughs, "but things got a little out of control." Surely, I thought, there's a better way.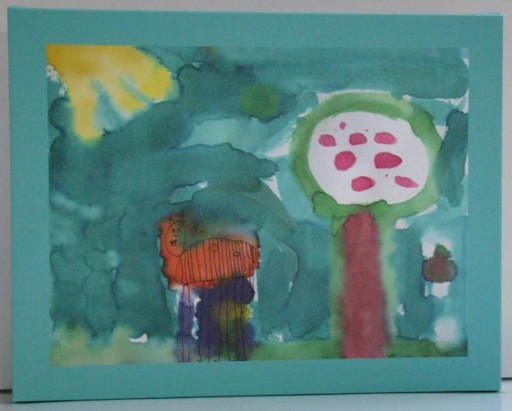 If you have a child in preschool like she does–let alone two–then you know that they bring stacks of their paintings and drawings home every week. What do you do with it all?
Meet Sabine. She's one of my blog's sponsors and has young twins herself. She came up with a creative solution for their artwork, and a new business for herself:  My Kids Art on Canvas. Sabine explains:
I started experimenting with displaying my children's art and had some of my favorite pieces printed on canvas. Instead of taping your kid's art on your fridge, why not display it as beautiful canvas art on your walls? Children's canvas art not only looks amazing, but it also inspires their creativity and boosts their self-esteem.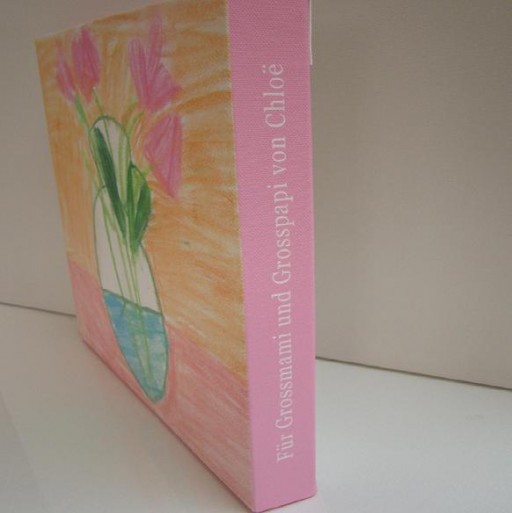 Isn't that a fun idea? When they're on canvas, they look professional enough to hang in any room, so they're not just relegated to the kitchen or playroom. I think they'd make great Mother's and Father's Day gifts, too (and the prices are reasonable!). Visit Sabine's website to learn more.
How do you display your kids' artwork?
Learn how to turn your child's painting into a piece of art at Sabine's website: My Kids Art on Canvas.
(Visited 1 times, 1 visits today)