These were the 10 Most Popular Celebrity Houses I featured in '09. How many can you guess from my clues? Click the pics for answers!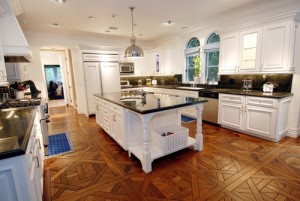 Clue: This husband and wife team are everywhere–reality TV, TV movies, tell-all books, and tabloids.

Celebrity House #2:
Clue: This famous couple brought twin girls home this year.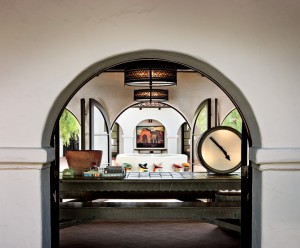 Clue: This actress made 8 movies with Woody Allen and won an Oscar for one of them.

Clue: This actor had a tough year, losing several homes–including this one–to foreclosure.


Clue: This actress plays the matriarch to a large and often-troubled family on TV.


Clue: This model is almost as famous for her failed marriages as she is for her Sports Illustrated covers.

Celebrity House #7:
Clue: In 1993, People Magazine didn't name a "Sexiest Man Alive;" instead, they named this actor and his then-supermodel wife "Sexiest Couple."

Celebrity House #8:
Clue: This actor told us to call him "Octodad" this year, but I chose not to.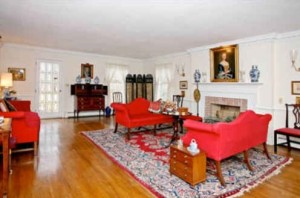 Clue: It's hard to imagine this mega star and her Louboutins feeling at home in this Colonial on Long Island.   

Celebrity House #10:
Clue: This beloved TV star and her house were portrayed in a popular movie this year.
Did you guess all of them? Any of them? Now check out the Top 10 Movie Houses of 2009!
Ina Garten, known to millions of foodies as "The Barefoot Contessa," has an apartment in Manhattan featured in House Beautiful. I love this quote of…
This post contains Amazon affiliate links that pay me commission but won't change your price. Popular country singer Alan Jackson lives in a 19,000 square-foot…