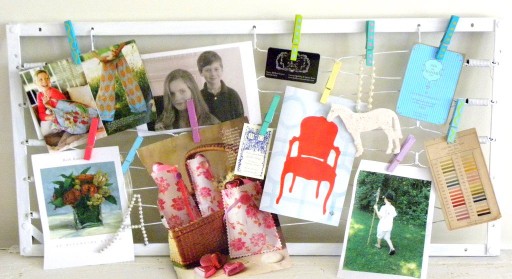 Annie at Firefly Hill took an old mattress spring from a crib, spray-painted it white, and turned it into a creative way to display family photos and mementos.
I spotted this clever use for old shutters at Renae Moore's blog: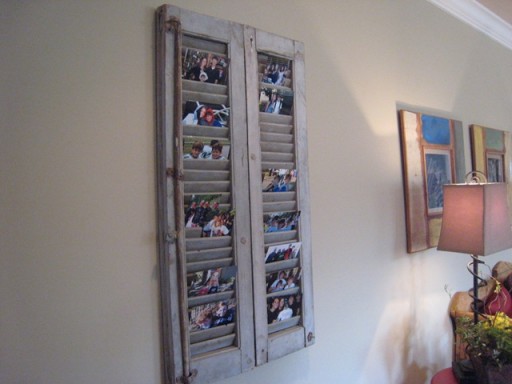 I have a couple of toile-covered message boards above my desk in the kitchen where I like to display old family photos. Here's one of them: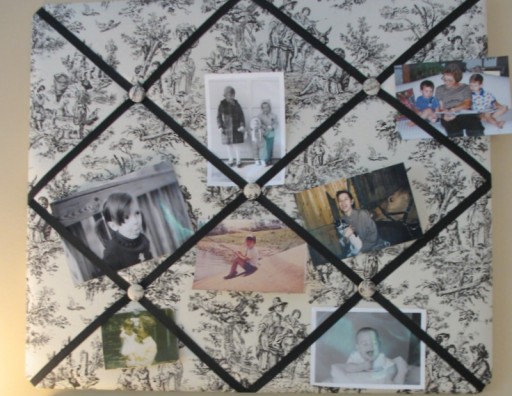 How do you display yours?
Happy Friday!


Hooked on Houses was named Blog of the Week on HGTV.com's Design Happens blog. (Thanks, Chelsey!)
I'm still in Orlando with my family. If you have sent me an e-mail this week and I haven't responded yet, that's why! I just peeked at my inbox and it may take me awhile to catch up.
The Hooked on Holiday House Tours blog party kicks off next Friday, December 11. See highlights from last year's party here. Hope you'll join us!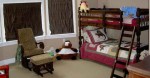 This boys' bedroom was already pretty cute to begin with. But Beth, who writes the popular blog (and one of my new favorites) The Stories…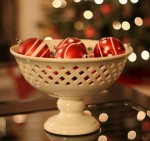 As soon as we got home from Disney World a few days ago, we started decorating the house for the holidays. Out with the gold…