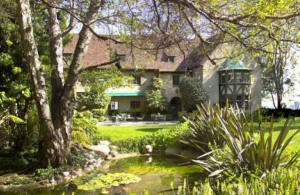 This Old-Hollywood Estate is for sale (Marlo Thomas lived here!).
Beth is planning a Homecreators Conference and is asking for your input.
Nicolas Cage just lost two houses to foreclosure, including this one in New Orleans:
Offensive or not? Bedding Inspired by the Homeless
An Open Letter to Pottery Barn that made me laugh out loud.
Edward Cullen's house in New Moon has stalkers. (See the house here.)
Peek inside a Classic Cape Cod.
Heather Bullard takes us with her to an Antique Barn Sale:
Did you find a great house listing online this week? Did you read an inspiring decorating post on another blog? Give us the link! It can be anything house or decor related that you'd like to share from your blog or someone else's.

(Visited 1 times, 1 visits today)
Are you hooked on houses? More to tour: