When you see Billie Joe Armstrong, the lead singer of the Grammy Award-winning rock band Green Day (that's him in the middle), what kind of house do you imagine him living in? Is it anything like this?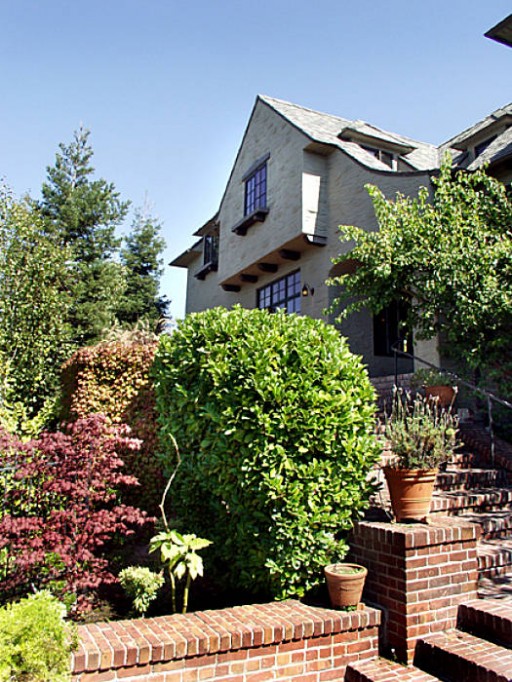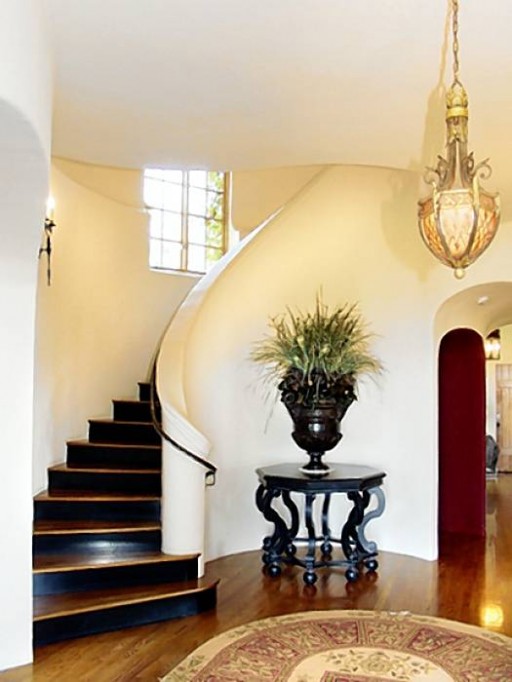 I guess I was expecting something a little more rock 'n roll. Or at least a little more "Entourage." But there's not a stripper pole in sight! It actually looks like a nice, comfortable family home.
Love the ceilings in the kitchen: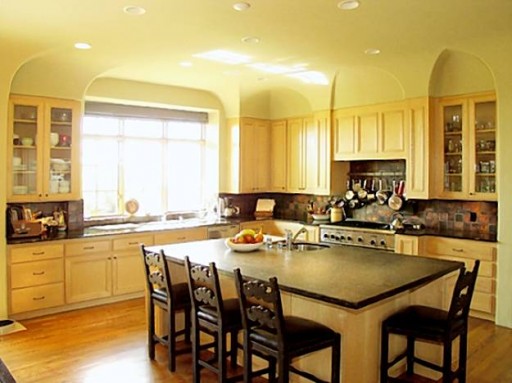 According to SF Gate, Armstrong's 5-bedroom, 4.5-bath Mediterranean-style home in Upper Rockridge (California), and is on the market for $4.85 million.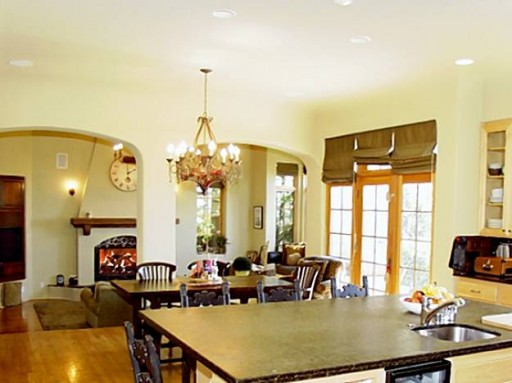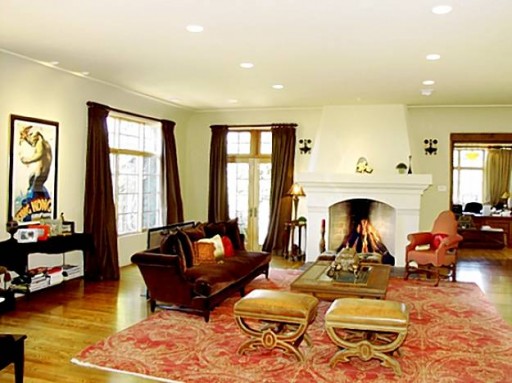 Not sure about these pointy chairs. Or the pointy light fixture that goes with them: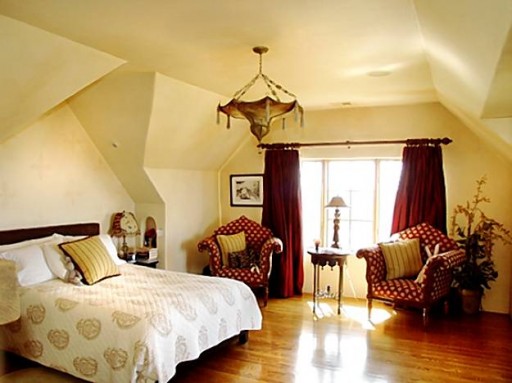 The house is beautifully staged and photographed, but I can't help wondering why the photographer didn't have someone fix all of the window treatments that were slightly askew.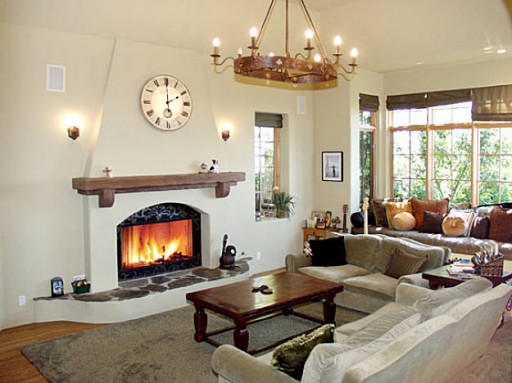 The Real Estalker recently mentioned this listing and the photos were different than the ones I found. Looks like the house has been whitewashed and staged to sell: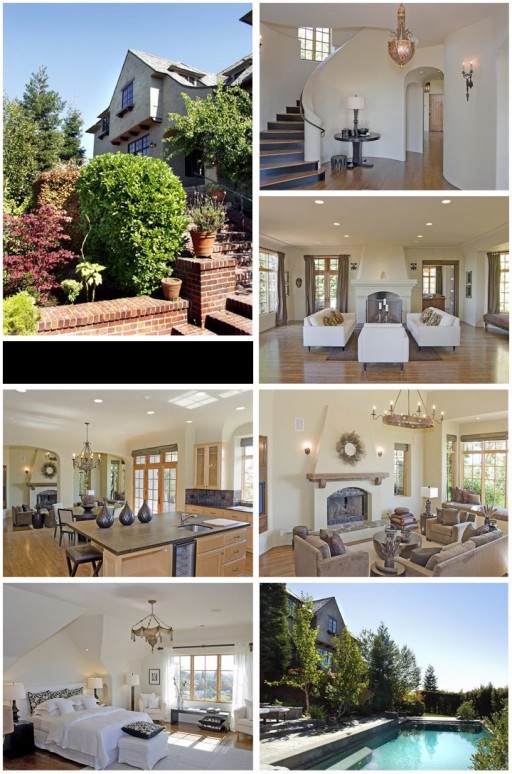 My guess is that they moved most of their own things out and brought in furniture to keep it from looking too empty. The window treatments are all a lot lighter, too.
Do you like it better before or after?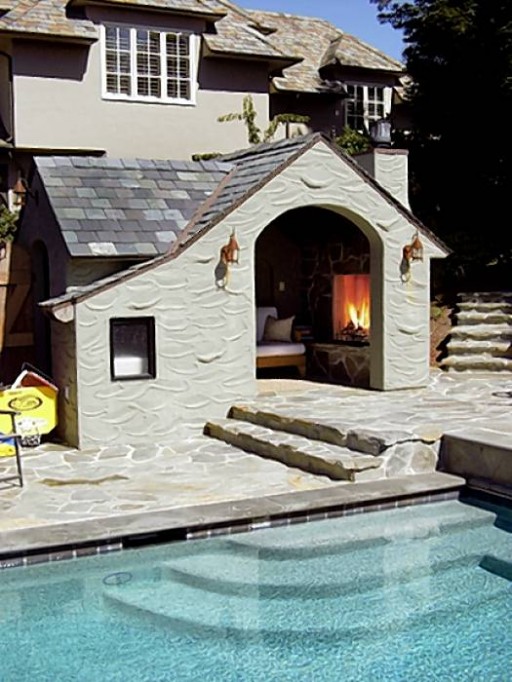 SF Gate has more photos and all the scoop about the house. Big thanks to Jennifer, a reader who sent me these photos. She says, "An interesting detail about this house is that the site of it was located in the 1991 firestorm. It burned a Julia Morgan-designed home, and this house was built in its place."
Charlie Sheen and his wife Brooke Mueller have put their Mediterranean-style home on the market for $3.7 million in the Los Feliz neighborhood of L.A.…
Christina Aguilera's Mediterranean-style home in Beverly Hills is featured in the pages of InStyle magazine this month. I was excited to see how she redecorated…