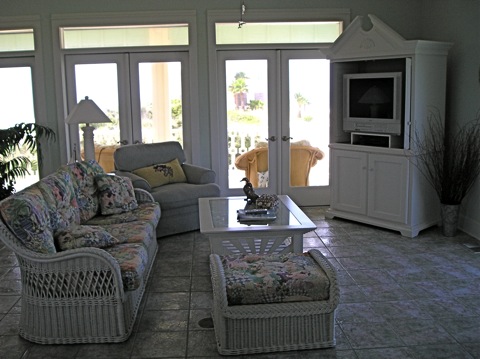 Kellie Cashon, the talented designer behind Cashon & Co. Interiors, has given her home on the Gulf Coast a makeover from head to toe. Take this family room off the kitchen, for starters. That's how it looked before (above). And here's how it looked after Kellie transformed it:
Before (looking from the family room into the kitchen):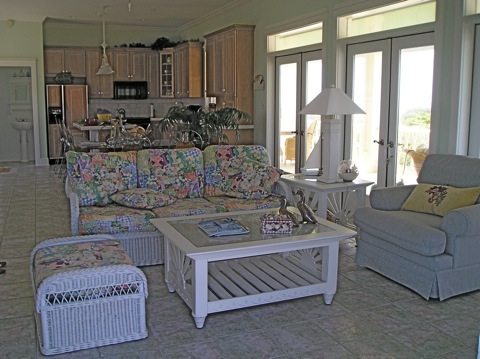 After (what a big difference the hardwood floors make!):
A closer look at the kitchen:
She took this corner of the family room, which wasn't doing a whole lot:
And turned it into this lovely little nook:
You can see the rest of this Gulf House makeover and many more examples of her work on her website. Big thanks to Kellie for letting me share this with you!
If you love a good before and after as much as I do, then click here to see more of my favorites, like a Beach Cottage Dining Room Makeover.
P.S. If you love looking at house plans as much as I do, then check out The Plan Collection. Their website is so much fun, you can easily lose an hour or two there. I know I have! I'm excited to have  them as my newest sponsor.

I don't really decorate for Halloween, to tell you the truth. Just a few jack-o-lanterns on the front porch and a giant fuzzy spider my…
I just discovered the Color Personality Profile Quiz over at the Pratt & Lambert Paints website (via How About Orange) and thought it was fun.…