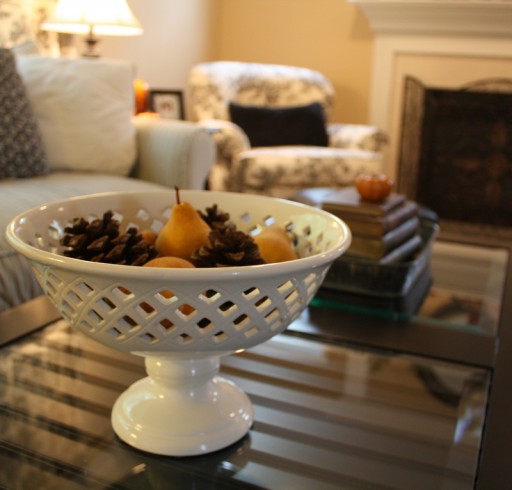 Pull out your nice, warm throws. Put a pumpkin on your front porch. Heat up some cider with brandy and sit by the fire. It's time to cozy up to fall!
Until October, my house still had a cool summer vibe, and my family room looked like this: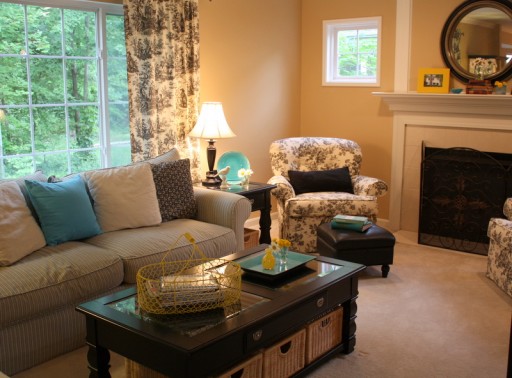 After taking down the turquoise and yellow and bringing in some pumpkin-oranges, golds, and browns, my family room has warmed up to the idea of fall: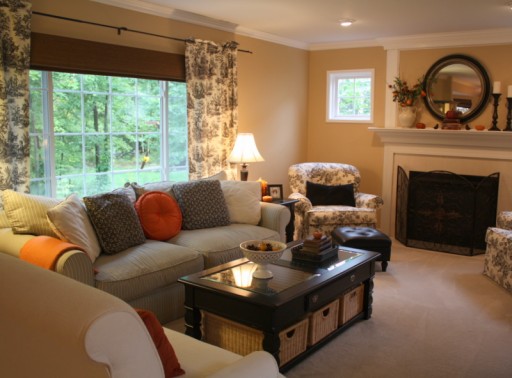 It's amazing what a difference a few small changes can make to the way a house feels. A few little gourds set out here and there. Some pinecones in a bowl. It doesn't cost much or take long to invite some fall inside.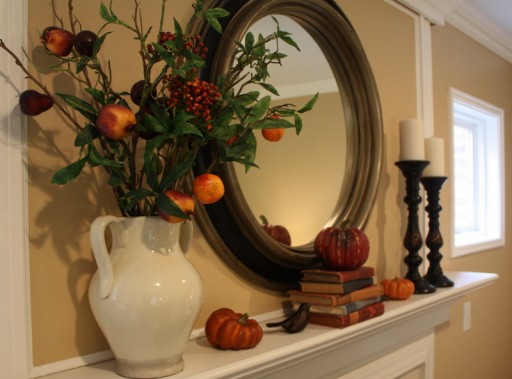 I've heard from some of you that you don't decorate for fall. You don't like orange, and you'd rather just wait and go all-out for Christmas.
But I can't help myself. Maybe it's the Midwestern girl in me, but I like the inside of my house to reflect what's going on outside. When there's a chill in the air, this warms me up.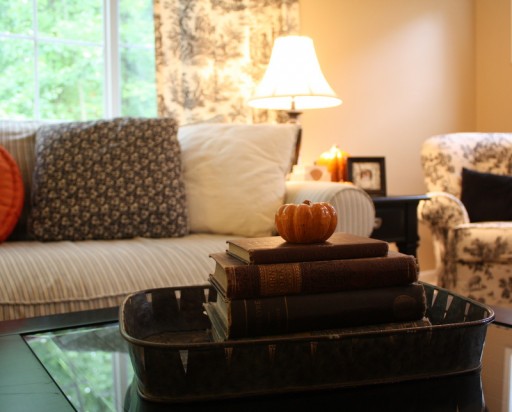 On December 1st, I'll replace these colors with red and silver. Come back on December 11 for my Hooked on Holiday House Tours party and I'll show you!
It's not a very big room, so I think I enjoy it most at this time of the year when "cozy" is a good thing. (To see more photos of my house decorated for summer, click here.)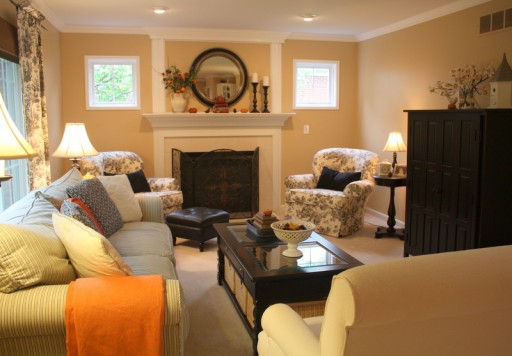 Calling all bloggers! Now it's your turn to show us how you decorate for fall.
Don't have anything to show us at your house? Then take us on a tour of a friend's house, a neighbor's, a house that's on the market, a model home, whatever! We'll spend the day blog-hopping and looking at houses together. Is there any better way to spend a chilly fall day?
P.S. I'm adding this post to Melissa's Beautiful Life party and Susan's Metamorphosis Monday.

(Visited 7 times, 1 visits today)