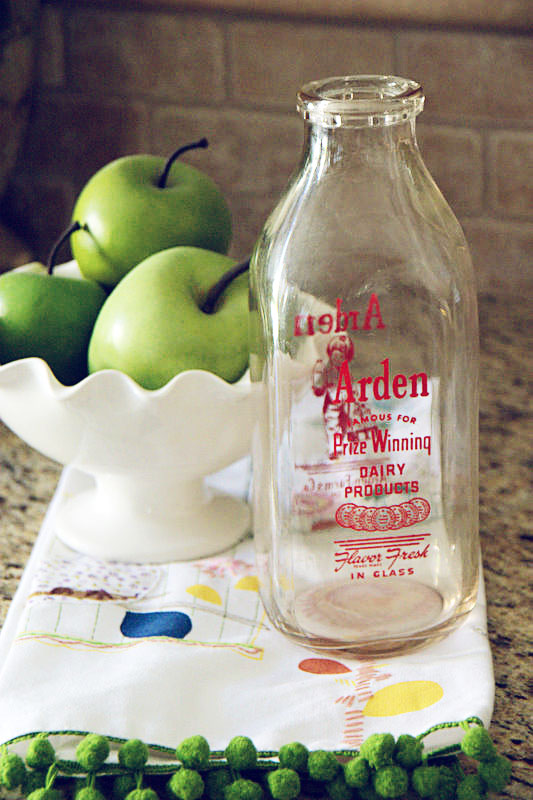 Welcome to Hooked on Fridays, a blog party I host at the end of each week to celebrate the things that make us happy. Something that made me happy this week is an Etsy shop called Tara's Vintage Kitchen. I keep going back and finding more stuff I can't resist. See this old milk bottle? Had to have it.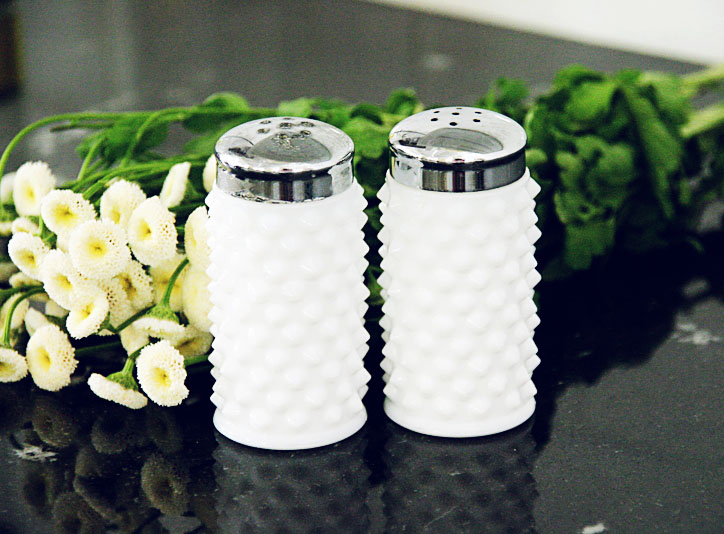 I had to have these hobnail salt and pepper shakers, too. Called my name right out loud.
My favorite "get" of the week is probably this sweet yellow creamer. I've already got it in my kitchen with daisies poking out of it. I smile every time I walk in there and see it.
To see what vintage goodies Tara has listed, visit her Etsy Shop (assuming I haven't already bought everything by the time you get there!). She also has a blog that I love to visit, called Blondie 'N SC. (Thanks to Tara for letting me use her gorgeous photos.)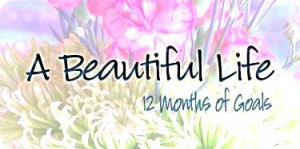 I'm linking this up to The Inspired Room's Beautiful Life party, too!

Now it's your turn to tell us what you're hooked on today! If you have something to share with us on your blog, then add your link below. Just please be sure to:
Add the permalink to the specific blog post, not your general blog address.
Include what you're hooked on in parentheses after your blog name. Ex: The Red Cottage (antiques)
Link back to the party from your post so that your readers can come and see what everyone else is talking about today!
Visit as many of the other participants as possible and leave comments! That's what a blog party is all about!
Double-check to make sure your link works and goes to the right page so it doesn't get deleted! If you come back and see your link is gone, re-read these rules and try again.
Hooked on Fridays Participants
Powered by… Mister Linky's Magical Widgets.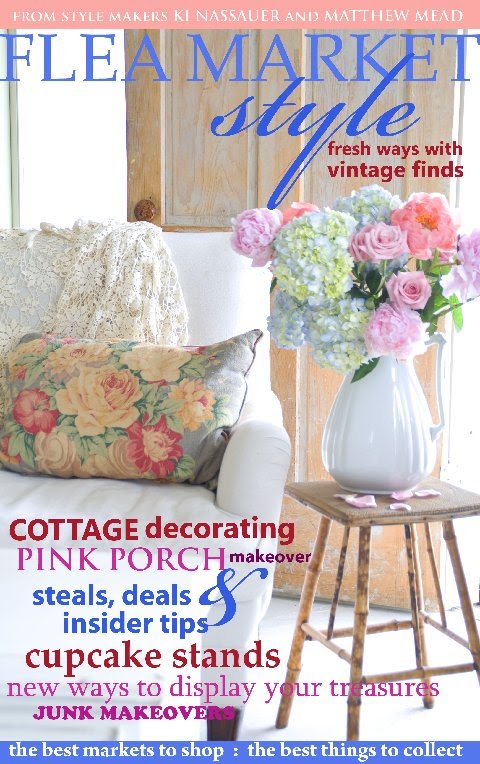 Welcome to Hooked on Fridays, a blog party I host at the end of each week to celebrate the things that make us happy. This…
I have to admit, I can never get enough pretty things for my kitchen and dining room tables. I have no self-control when it comes…