With the movie Julie & Julia set to open this week, it got me wondering about Julia Child's home, which she referred to in her memoir, My Life in France, as "My little house in Cambridge."
I tracked it down to 103 Irving Street in Cambridge, Massachusetts, and discovered that Architectural Digest had featured it in the late 1970s.
The article described the home as "an imposing Cambridge clapboard house," which Julia told them was "surrounded by good friends and large shade trees."

Julia Child's Little House in Cambridge
Here's the "pastry room" off her famous kitchen, where so many of her cooking shows were taped over the years,
and which she called "the most loved and most used room in the house:"
The Childs' home was like many wonderful old houses we see in Cambridge – little changed in decades. And like so many others it was purchased by a developer and transformed.
A sleek and stylish kitchen was designed, six new bathrooms installed, central air conditioning, central vac – all the bells and whistles that are popular with buyers today in the price range.
The newly renovated house was sold in 2004 for $3,755,000. It has since changed hands again for $3,700,000.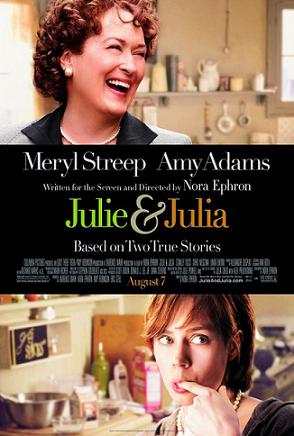 Julia's Kitchen Was Recreated for the Movie "Julie & Julia."
After retiring, Julia sold her Cambridge house and moved to California.

To see the house today, check the former listing for 103 Irving Street
(Visited 2,921 times, 2 visits today)