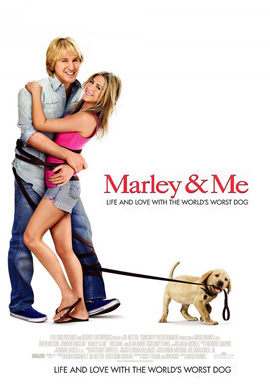 Since Marley & Me came out last year, I've been getting requests for photos of both the charming starter home that John and Jenny Grogan (Owen Wilson and Jennifer Aniston) lived in and the beautiful stone farmhouse they later moved into. When I saw the movie, I understood why. Okay, so the dog was cute, but the houses were what really made my heart melt.
Before the Grogans move to Pennsylvania and buy that amazing old farmhouse, they live in a starter home in West Palm Beach, Florida, so let's start there.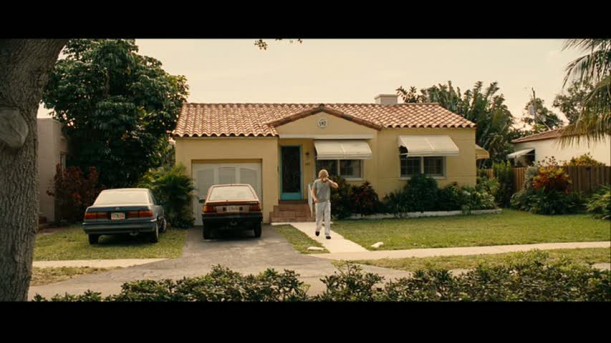 The house actually belongs to the Bondy family in Hollywood, Florida. According to an article in the Petoskey News, homeowner Tim Bondy said, "When they brought the director and the cinematographer in, it was immediately said that this was the house," adding that about 12 other cities were looked through before deciding on the house.
"They used our house for the exterior shots, the patio shots," Bondy told the paper, adding that a larger duplicate of the home was built in Coconut Grove, Fla., for the interior shots.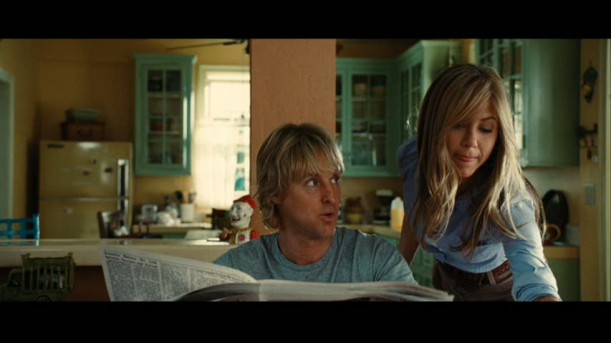 The cabinets turn what could have been a nondescript little kitchen into something special: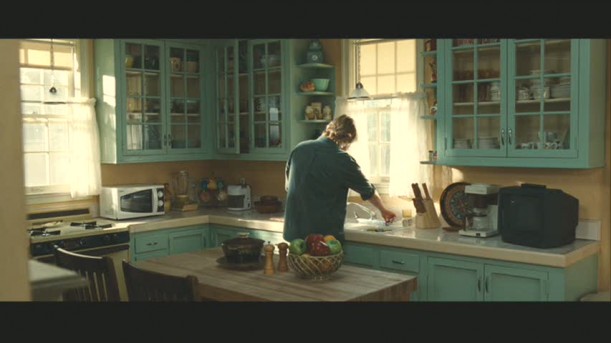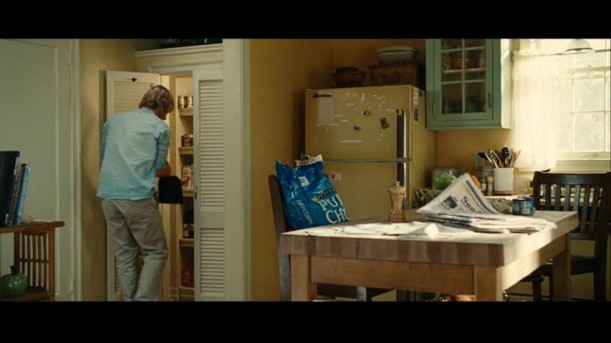 The dining room:
Love the detail on the fireplace in the living room:
Their blue bedroom:
The new nursery:
A peek into the sunroom from the dining room:
There were some changes that needed to be made, including a new patio, new fence and new landscaping. "It's like a park now. The lawn is now perfect, the sprinkler system is fixed, and it's a wonderful windfall," the homeowner said.
*UPDATE*
You can see pics of the fab farmhouse here:
(Visited 167 times, 1 visits today)