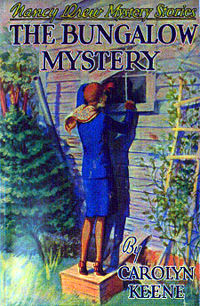 Welcome to another Hooked on Fridays, a blog party I host at the end of each week to celebrate the things that make us happy. When I was a girl, one of the things that made me happiest was collecting Nancy Drew mysteries. I saved my allowance to buy them and always asked for them for my birthday. I wanted to grow up and be a writer just like Carolyn Keene. I kept my Nancy Drew mysteries all these years and have them sitting with their yellow covers on a bookshelf in my bedroom. They still make me smile when I look through them.
I meticulously wrote my initials on the spines of each one with red ink and inscribed the inside covers with my full name, just in case they were ever lost or stolen. This of course means they'll never be worth much for collectors, but I'd never sell them anyway.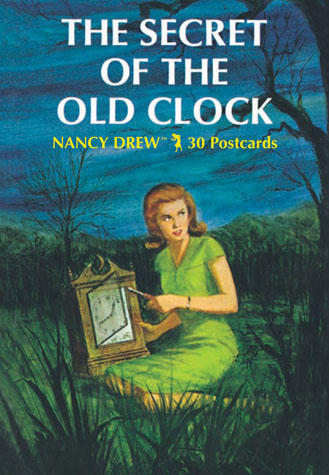 Today I was looking through them and reliving some of my favorite mysteries when it occurred to me. There's a recurring theme to the Nancy Drews on my shelf that I never noticed before.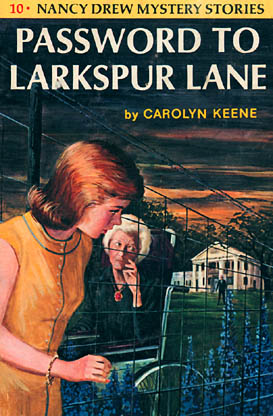 They all have something to do with houses. Imagine that! My favorite mysteries had titles like The Mystery at the Moss-Covered Mansion. The Hidden Staircase. The Mystery at Lilac Inn. The Ghost of Blackwood Hall. The Bungalow Mystery. And The Secret in the Old Attic.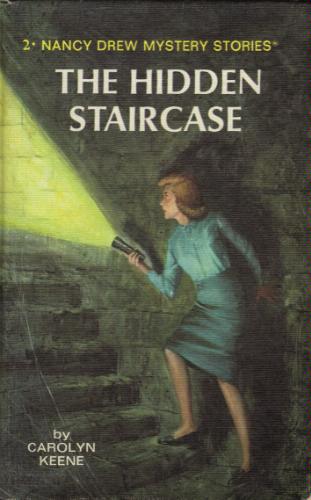 Did you read Nancy, too? Check out this Nancy Drew website to learn everything you ever wanted to know about her and see how the covers changed over the years.
Now it's your turn to tell us what you're hooked on today! If you have something to share with us on your blog, then add your link below. Just please be sure to:
Add the permalink to the specific blog post, not your general blog address.
Include what you're hooked on in parentheses after your blog name. Ex: The Red Cottage (antiques)
Link back to the party from your post so that your readers can come and see what everyone else is talking about today!
Visit as many of the other participants as possible and leave comments! That's what a blog party is all about!
Double-check to make sure your link works and goes to the right page so it doesn't get deleted! If you come back and see your link is gone, re-read these rules and try again next week.
Mr. Linky is having issues. I can't get him to work, so let's try the new MckLinky instead this week.

(Visited 16 times, 1 visits today)