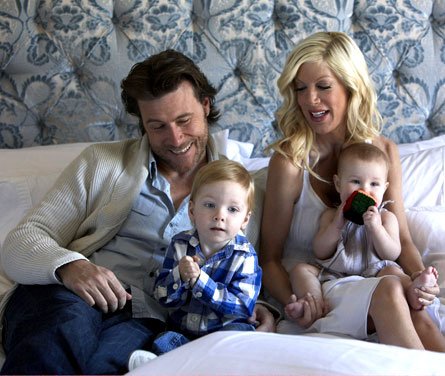 Maybe I shouldn't admit this, but I actually enjoy the reality show that Tori Spelling does with her husband Dean and cutie-pie kids Stella and Liam. This season on Tori & Dean: Home Sweet Hollywood (Oxygen network), they put the house we watched them remodel last season on the market, and they moved into bigger, fancier digs in Encino, California.
I posted photos of their former home here, so I thought you might like to see where they're living now. Here are the real estate photos of the house from before they bought it: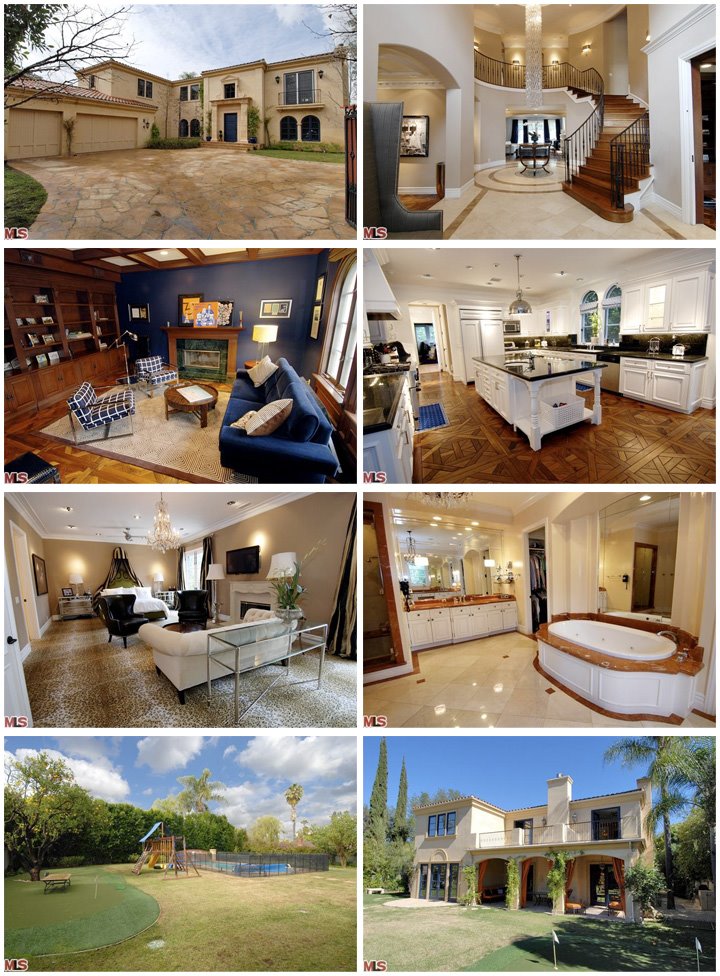 The house has four fireplaces. Here's a photo of the living room after they moved in (via the LA Times):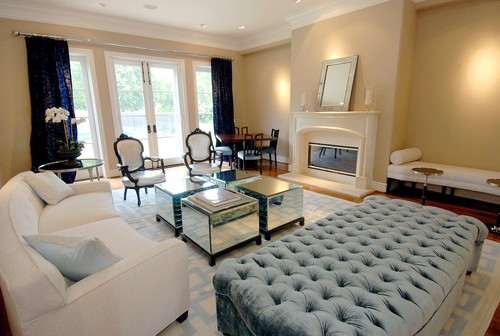 A larger photo of the white kitchen: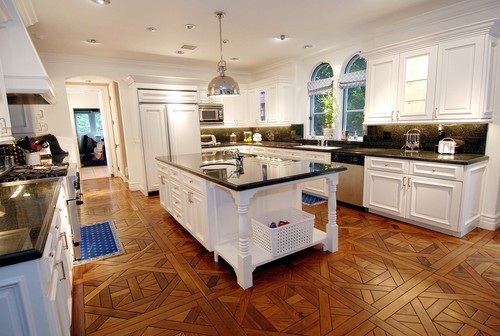 The "Tuscan-style villa" has 6,700 square feet with 6 bedrooms and 6.5 baths. That sounds big to me, but I suppose if you grew up in The Spelling Manor, it might actually feel cozy. I have to say I kind of preferred the smaller one (you can see those photos here). But I'm sure they'll personalize this one more in time.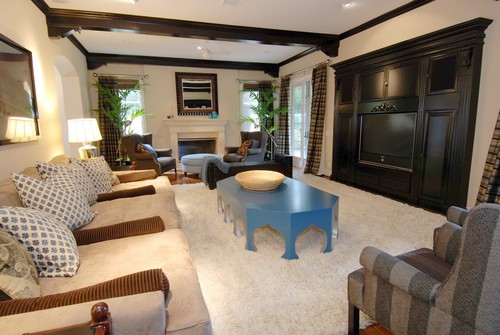 4/11 UPDATE: They just put this house back on the market.
P.S. Visit Celebrity Houses to see more, including…
Yesterday we took a look at Mary Richards' third-story apartment from "The Mary Tyler Moore Show." Today I thought I'd show you what the Queen…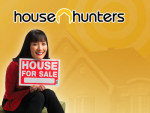 Last year I wrote a post about HGTV's top-rated show "House Hunters" and its host Suzanne Whang, an actress who has had small roles in…