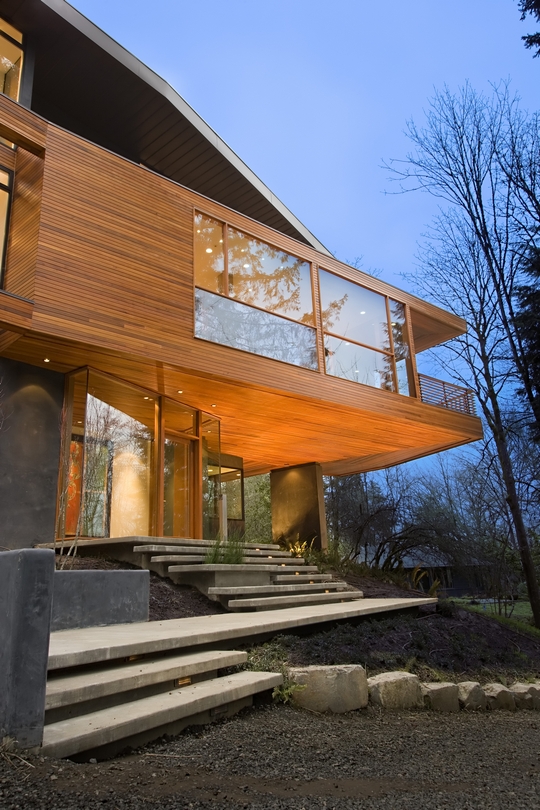 A few months ago I wrote a post about the movie Twilight. Since then I learned more about Edward Cullen's contemporary house.
According to architect Jeff Kovel of Skylab Architecture, it was built as a spec house and bought by the director of footwear design at Nike, John Hoke: "Following a cover story in a northwest architecture publication, the Hokes were approached by a film location scout, a little film called Twilight."
Twilight producers thought it was the perfect setting for the Cullen family of cool, "we-glitter-in-the-sun and look-like-supermodels" vampires–although many fans have complained that it didn't look anything like the old white Victorian described in the novel.
Here's how the house looked in the film: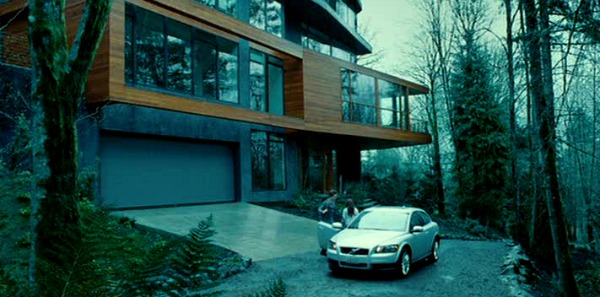 And "in real life" (minus all the trees that were added in post-production):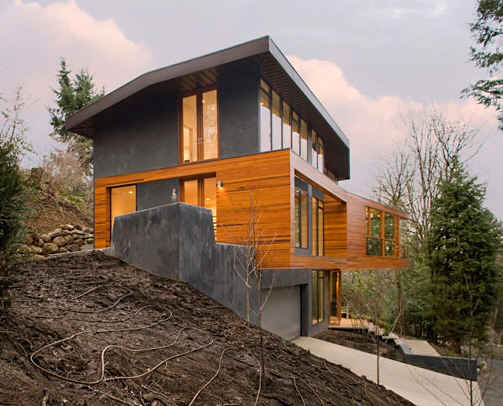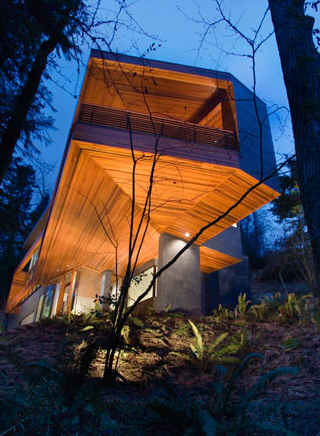 The staircase, as seen in the movie, with Bella (Kristin Stewart) and Edward (Robert Pattinson):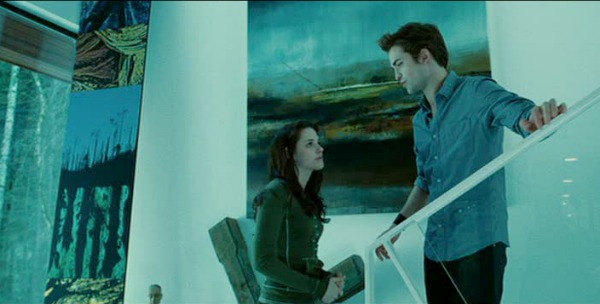 And the full view: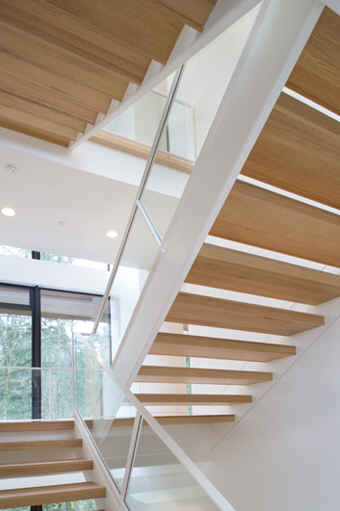 A view of the kitchen from the film: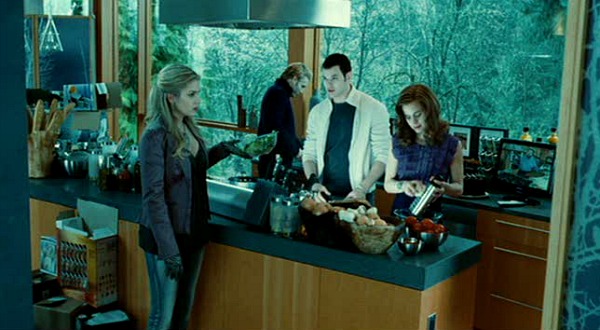 And what it looks like minus the vamps: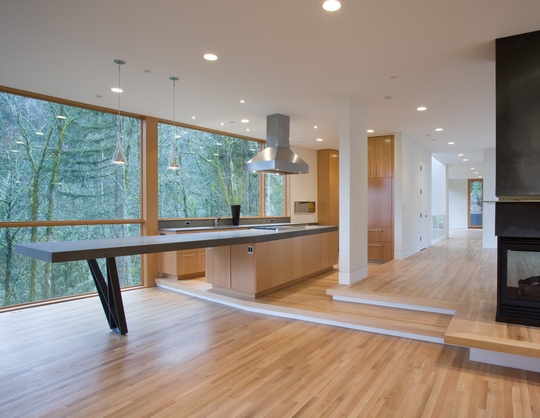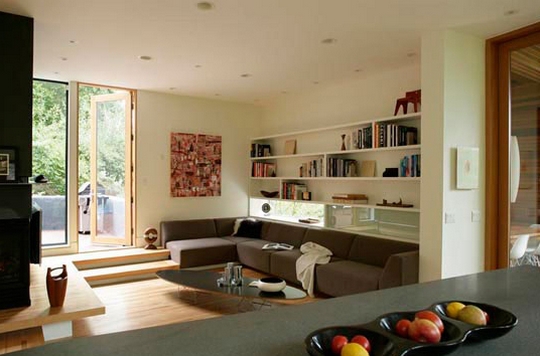 You can read an interesting interview with the architect Jeff Kovel at Design Tavern and see more photos at Skylab and Home Designing.
P.S. Visit Houses Onscreen to see more, including…
(Visited 454 times, 1 visits today)