Today the Nester over at Nesting Place has challenged us to tell the world what we spent on furnishing one of our rooms. Oh, boy. I'm almost embarrassed to tell you how cheap most of my family room furniture was. Even I was surprised as I went back through our records and saw how truly little we spent on this room. But here goes.
Round mirror over the fireplace: $89 at Bombay Company (R.I.P. Bombay Co.)
Fireplace screen: a T.J. Maxx find for $45. Looks almost exactly like the $250 screen I wanted from another store. Yee haw.
Daisies and marigolds: free from my garden.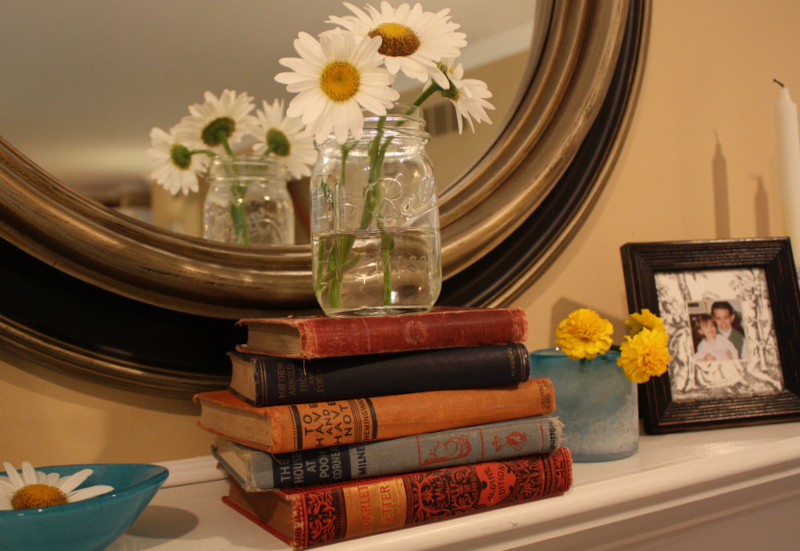 Old black student's chair: free. A friend who failed to sell it at a yard sale gave it to me.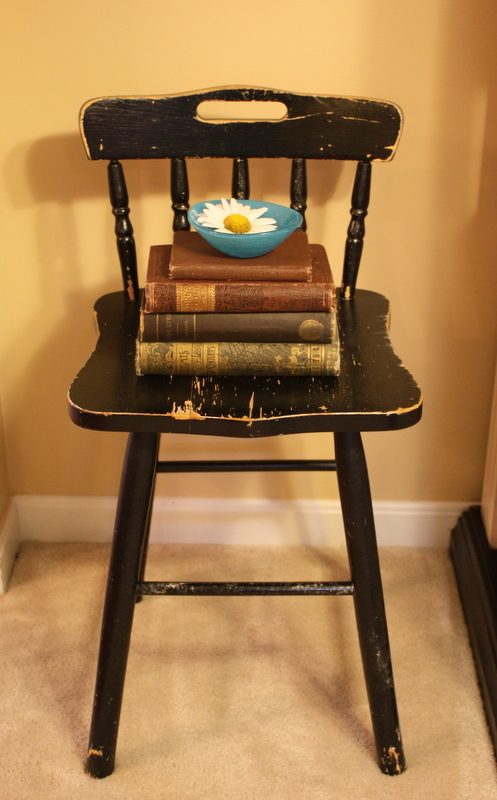 Two toile side chairs: $480 each from a store that went out of business several years ago.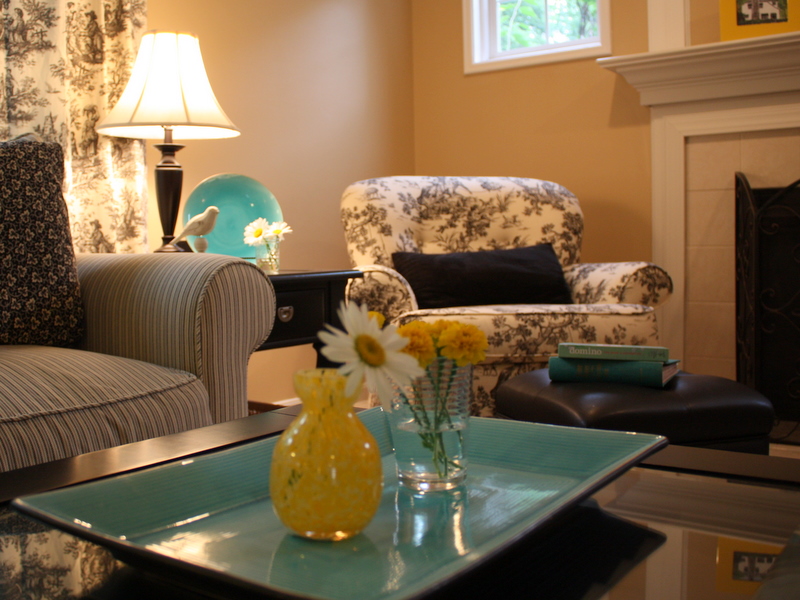 Wall paint: Pecan by Eddie Bauer. Two gallons, on sale for $20 each. Woo-hoo! (I went through four other colors before landing on this one, so if I tallied all those up, the total would be a lot higher! Let's just pretend I only painted it once, though, okay?)
I keep the walls and furniture neutral and change the other colors with the seasons. In a couple of months I'll put away the blues and yellows and bring out the oranges and golds for fall. Then red will come out to add some cheer in winter.
Unbelievably comfortable striped sofa: $600 (from that same store that went bankrupt). Amazing price considering I chose the fabrics for it and the chairs. No, they won't last forever. They're so light I can move them around the room by myself. But it's been five years and they're doing great so far, especially considering how hard they're used.
Black and white painted bookshelves (in the background): I bought these on clearance at Pier One for our first home after we were married. It was probably $40 bucks or something. They hold stacks of family photo albums and, as you can see in this shot, little speakers for my husband's Surround Sound system thingamajiggy.
Black-painted TV armoire that I forgot to take a picture of (sorry): a floor model at Pier One marked down to $599.
Small painting on my mantel: You may recall that Fifi Flowers painted this picture of my childhood home (love her!).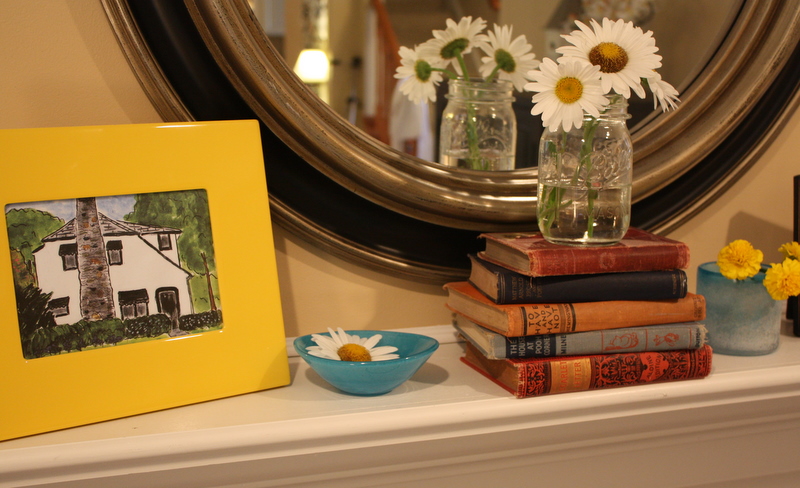 Yellow basket: I ordered this from Crate & Barrel on clearance for $25. I've been craving yellow lately, and adding bits of it everywhere I can. This basket makes me so happy, it's ridiculous. It was my gift to myself for completing a very arduous writing project last month under deadline.
White settee with black painted legs (in the background): $450.
Children who can hang out in the family room without worrying if they're going to break something expensive: priceless.
Head over to Nesting Place to see how everyone else has priced rooms in their homes. Should be fun!
(Visited 16 times, 1 visits today)