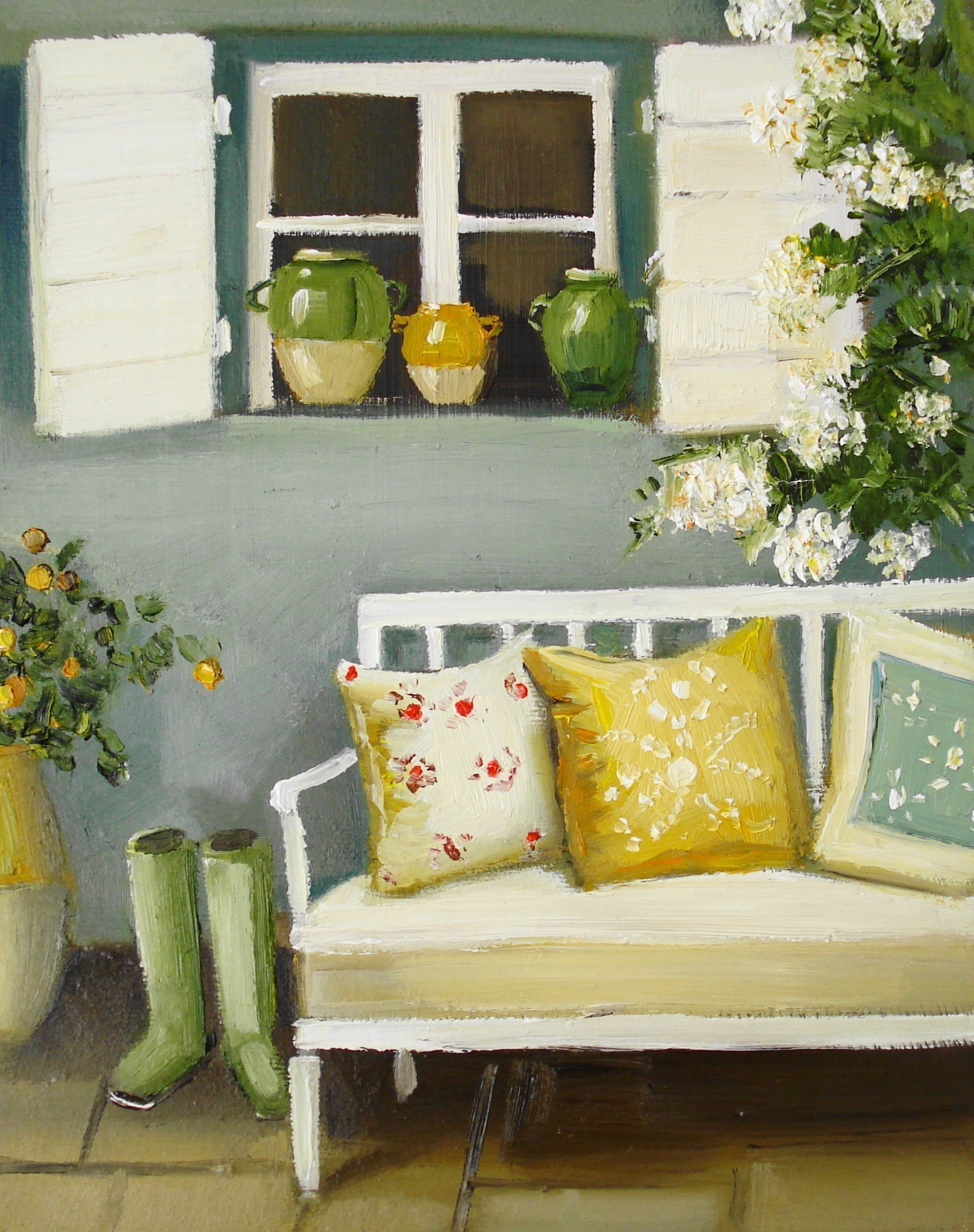 Welcome to Hooked on Fridays, a blog party I host at the end of each week to celebrate the things that make us happy. This week I discovered Janet Hill, a painter who is inspired a lot by the beauty of home, and I'm hooked! This painting, called "The Flowering Orange Tree," is one of my favorites. Janet says, "As a result of living in a cold climate for six months of the year, I've developed a strong interest in the beauty of interiors. My inspiration lies in interior, furniture, and fashion design, as well as films. I love the glamour and beauty of interior surroundings."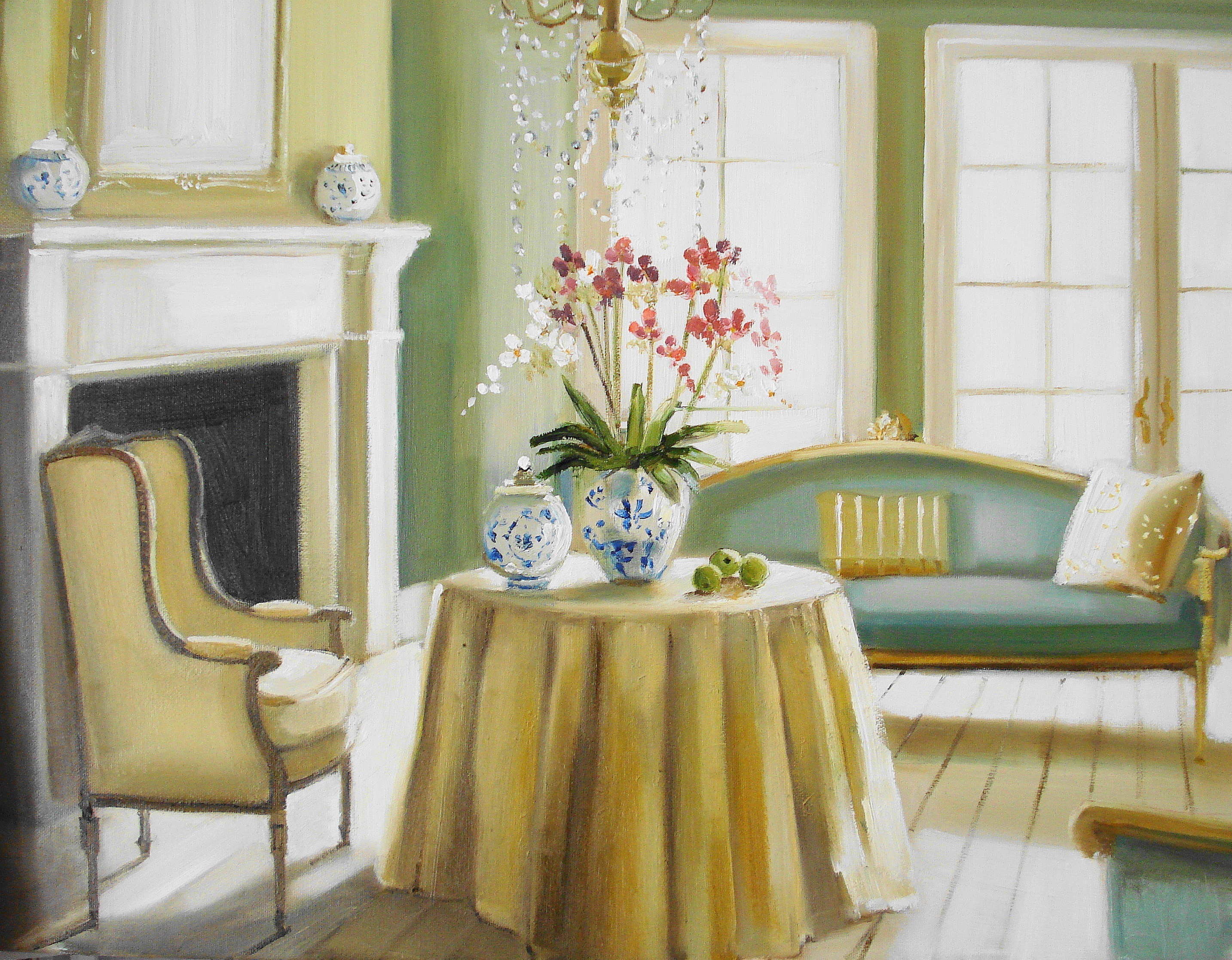 You can see more of her work on her blog and check out all of the paintings available to purchase at her Etsy shop.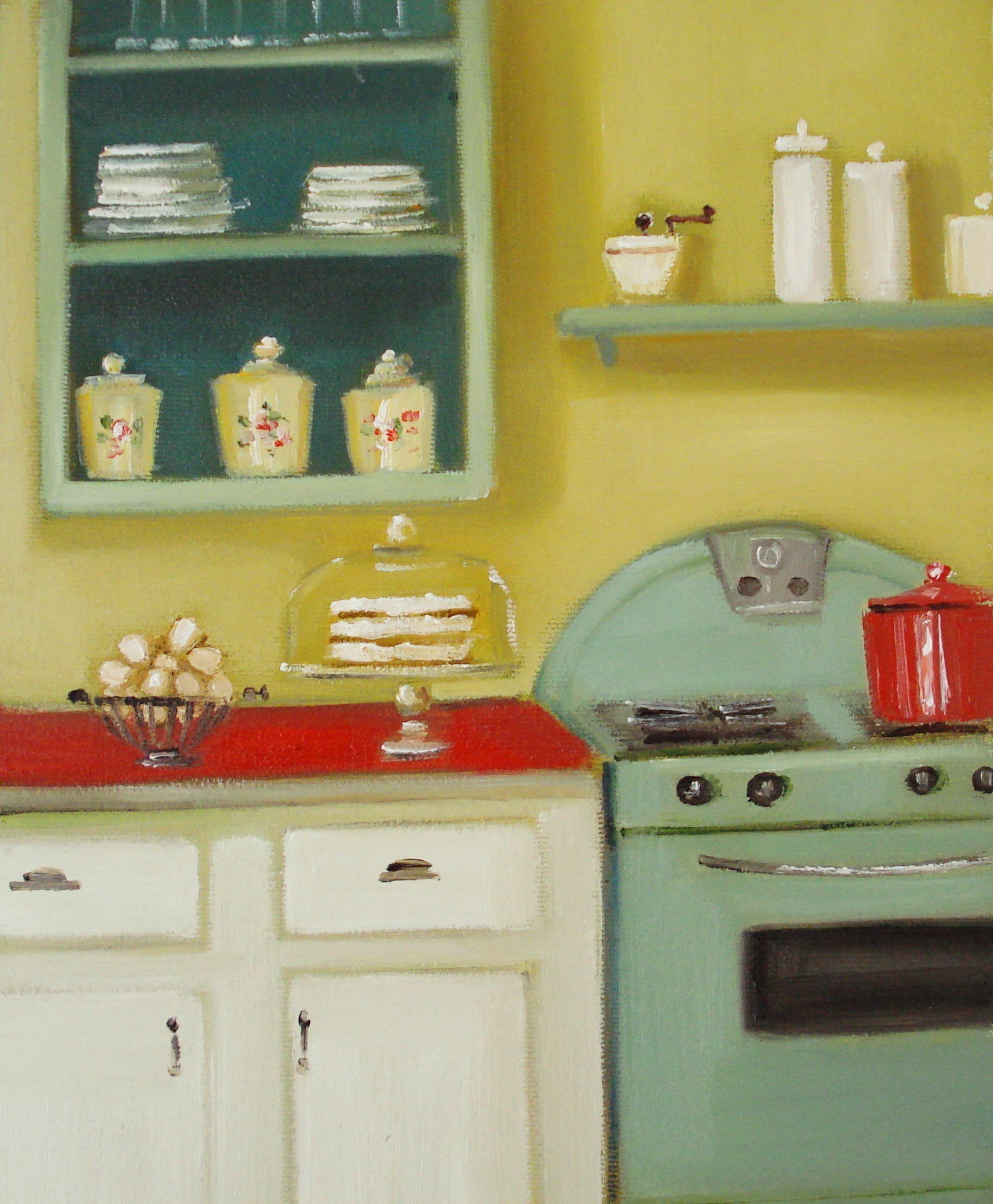 Now it's your turn to tell us what you're hooked on today! If you have something to share with us on your blog, then add your link below. Just please be sure to:
Add the permalink to the specific blog post, not your general blog address.
Include what you're hooked on in parentheses after your blog name. Ex: The Red Cottage (antiques)
Link back to the party from your post so that your readers can come and see what everyone else is talking about today!
Visit as many of the other participants as possible and leave comments! That's what a blog party is all about!
Double-check to make sure your link works and goes to the right page so it doesn't get deleted! If you come back and see your link is gone, re-read these rules and try again next week.
(Also check out Melissa's Beautiful Life and Fifi's Fashionable Friday parties, happening today!)
Hooked on Fridays Participants
Powered by… Mister Linky's Magical Widgets.
(Visited 6 times, 1 visits today)