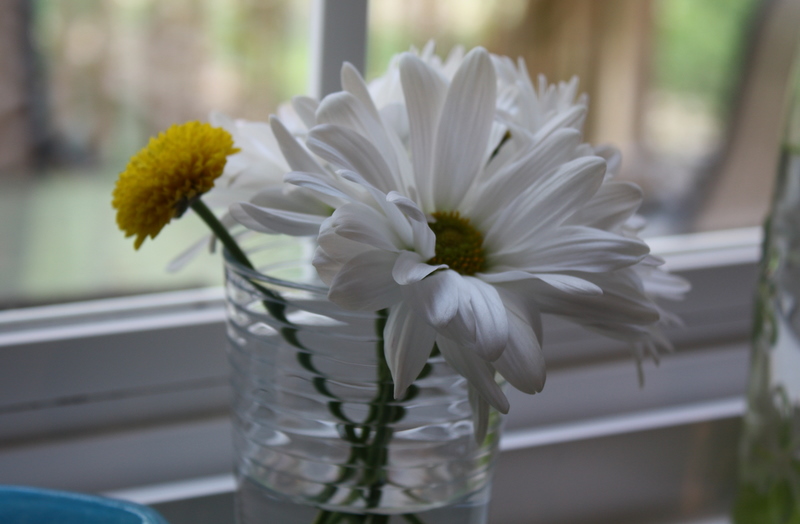 Welcome to Hooked on Fridays, a blog party I host at the end of each week to celebrate the things that make us happy! This week I'm hooked on having fresh flowers in my house. I used to save them for special occasions, but at the beginning of the year I made it one of my resolutions to have some around every day. Why save them for company?
~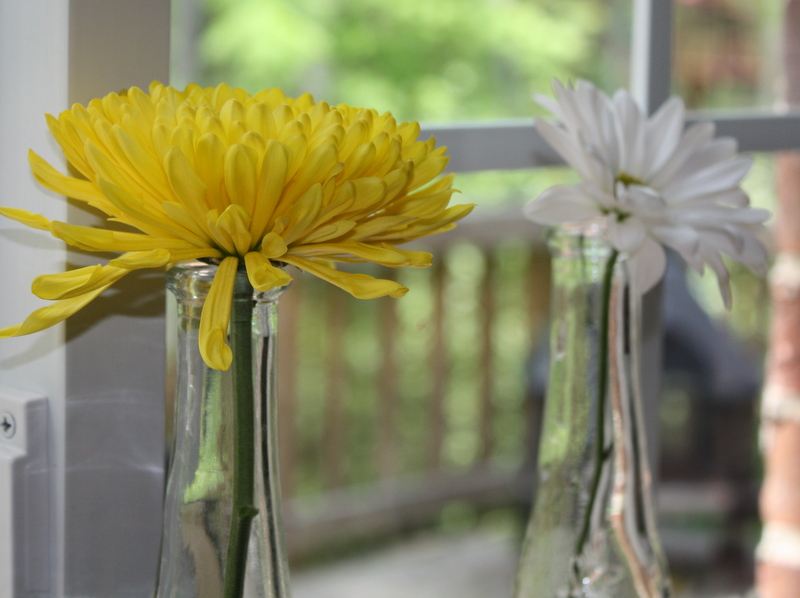 When I was at Ikea earlier this year, I found some simple glass bottles for about three bucks each and thought they'd be perfect for my kitchen windowsill. They only require one flower each, so I'm able to buy the cheapest, $5 bunch at the grocery store each week to fill them with (and when our daisies bloom this summer, I'll be able to get them straight from my yard!). The extras from the bunch go in little Ball jars and juice glasses that I scatter around the house.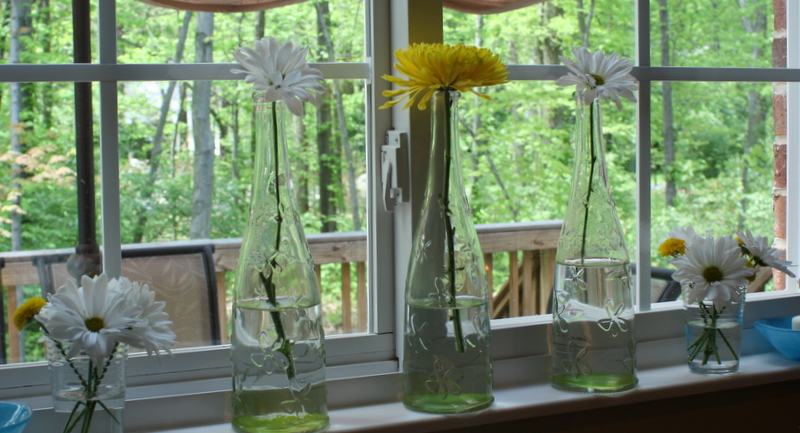 It's amazing how something so simple and inexpensive can add so much to the way the house feels. It's just happier with flowers in it!
Now it's your turn to tell us what you're hooked on today! If you have something to share with us on your blog, then add your link below. Just please be sure to:
Add the permalink to the specific blog post, not your general blog address.
Include what you're hooked on in parentheses after your blog name. Ex: The Red Cottage (antiques)
Link back to the party from your post so that your readers can come and see what everyone else is talking about today!
Visit as many of the other participants as possible and leave comments! That's what a blog party is all about!
Double-check to make sure your link works and goes to the right page so it doesn't get deleted! If you come back and see your link is gone, re-read these rules and try again next week.
(Also check out Fifi's Fashionable Friday and Melissa's Beautiful Life parties, happening today!)
Hooked on Fridays Participants
Powered by… Mister Linky's Magical Widgets.
(Visited 2 times, 1 visits today)