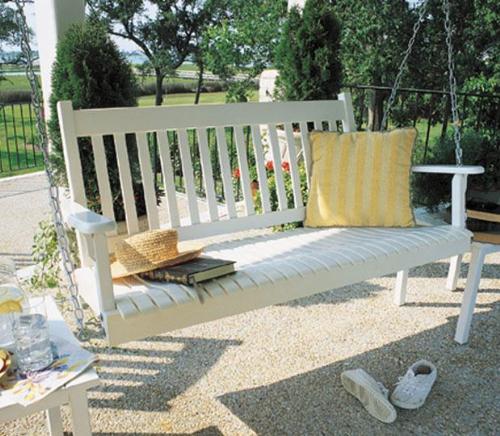 Welcome to Hooked on Fridays, a blog party I host at the end of every week to celebrate the things that make us happy. Today I'm hooked on porch swings. Several years ago my husband bought me one for Mother's Day and it was one of my favorite gifts ever. There's no nicer place to sit on a warm day, is there? Just the sight of one makes me want to grab a glass of lemonade, kick off my shoes, and relax a while.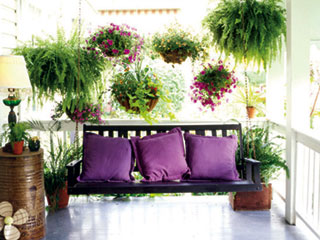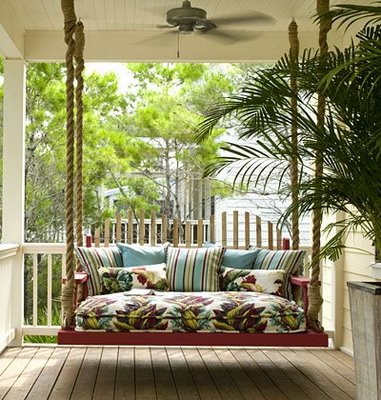 I'll have to work in some "porch time" this weekend. I have a stack of magazines calling my name!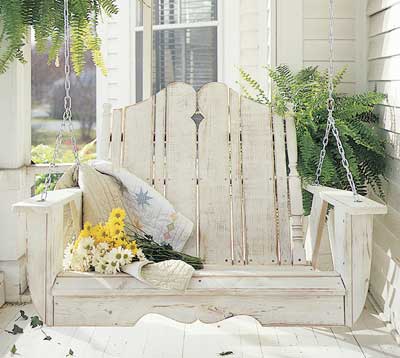 Now it's your turn to tell us what you're hooked on today! If you have something to share with us on your blog, then add your link below. Just please be sure to:
Add the permalink to the specific blog post, not your general blog address.
Include what you're hooked on in parentheses after your blog name. Ex: The Red Cottage (antiques)
Link back to the party from your post so that your readers can come and see what everyone else is talking about today!
Visit as many of the other participants as possible and leave comments! That's what a blog party is all about!
Double-check to make sure your link works and goes to the right page so it doesn't get deleted! If you come back and see your link is gone, re-read these rules and try again next week.
(Also check out Fifi's Fashionable Friday and Melissa's Beautiful Life parties, happening today!)
Hooked on Fridays Participants
Powered by… Mister Linky's Magical Widgets.
(Visited 11 times, 1 visits today)