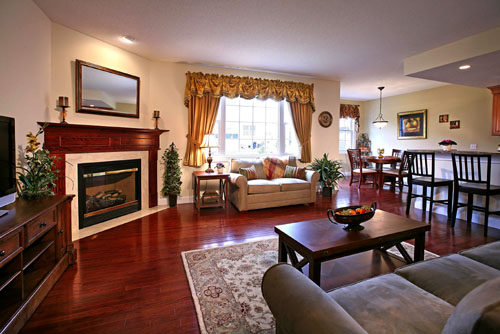 When I saw this photo, I wondered how you'd carry on a conversation with anyone sitting on that other sofa, way over there. This is what designers mean when they advise you not to line your furniture up against the wall (I recently heard it called The Spin Cycle Effect when everything is clinging to the edges of a room).
How would you arrange this room differently to make it feel a little friendlier?
I ran across this photo in the real estate listings and had to stop and count the number of pillars the builder managed to put…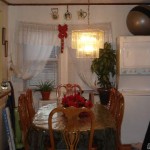 For those of us who love to multitask...
Are you hooked on houses? More to tour: