Diane Keaton has put her Spanish Colonial Revival-style mansion in Beverly Hills on the market for $11.9 million.
It was built in 1927 by architect Ralph Flewelling and has 7 bedrooms and 9 baths.
Keaton purchased it only 2 years ago for $8.1 million and put a lot of work into restoring it. Take a look!

Diane Keaton's House in Beverly Hills
It was featured in Architectural Digest in November 2008.

The Kitchen: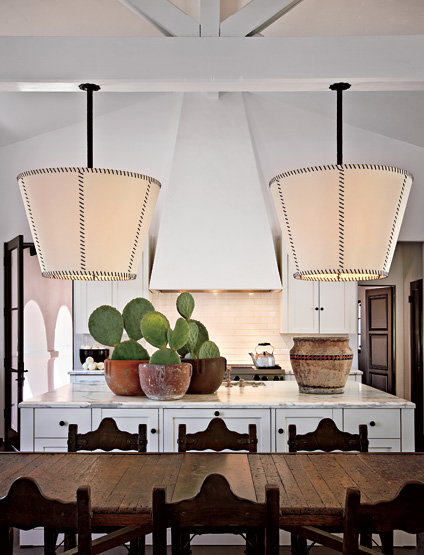 Keaton loves houses and is known for buying and flipping many of them in the LA area over the years.
I wonder if it's any coincidence that she has starred in so many films with wonderful houses in them?
Some of my favorites include Something's Gotta Give and Baby Boom.
You can see more of her house in the Architectural Digest feature. Photo credit: Scott Frances.

*UPDATE: Ryan Murphy bought this house. See how it looks now here!