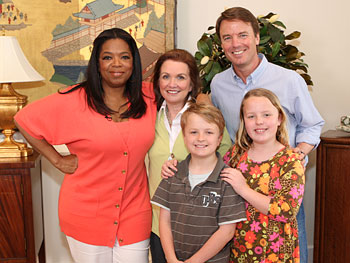 Thanks to Oprah's interview with Elizabeth Edwards last week, we were treated to a tour of their ranch near Chapel Hill, North Carolina. Elizabeth says when she found the 100-acre property, which is bordered by pine trees, she knew it was where she wanted to build their dream home.

The Edwards' Ranch in North Carolina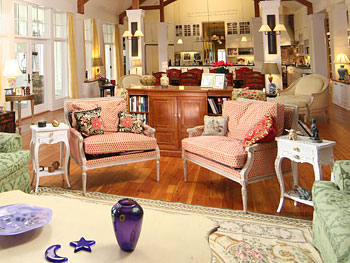 The house was built in 2006 with over 28,000 square feet, including a regulation-sized basketball court. The kitchen looks like it has a bit of a Something's Gotta Give vibe based on this photo of Oprah with their daughter Emma Claire (similar white cabinets, black soapstone countertops, drawer pulls):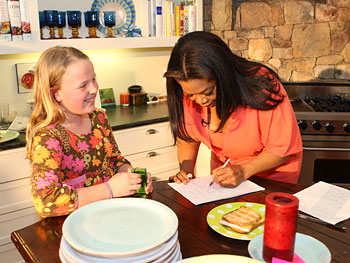 The dining room:
The playroom has an entire wall devoted to books:
A cheerful homework station was designed for the kids:
The covered porch offers views of the property: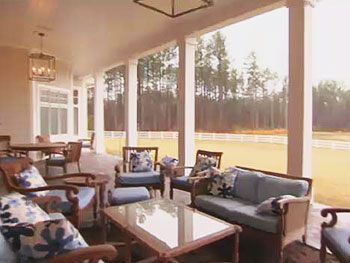 I like how comfortable and unpretentious the house looks, despite its size. You can see more photos at Oprah.com. UPDATE: I wrote about her house again here.

(Visited 29 times, 1 visits today)