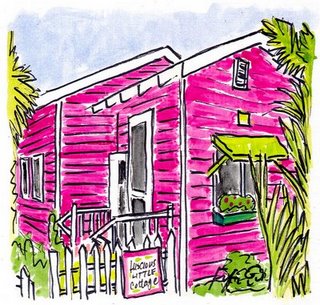 Congratulations to Pat of Back Porch Musings. She is the winner of the house portrait giveaway! Pat has a beautiful blog, so be sure to stop by her place and say hello.
Thanks to everyone who entered! If you didn't win, you can still get a Fifi Flowers original painting. Visit Fifi's blog or Etsy shop for more information. Her artwork can brighten up any room, and it makes a beautiful gift — my mom loved hers!
P.S. A special shout-out to my son Jake, who created a random number generator program for me to use for giveaways. He's amazing. At 14, he already knows so much more about computers than I could ever hope to learn!
(Visited 1 times, 1 visits today)